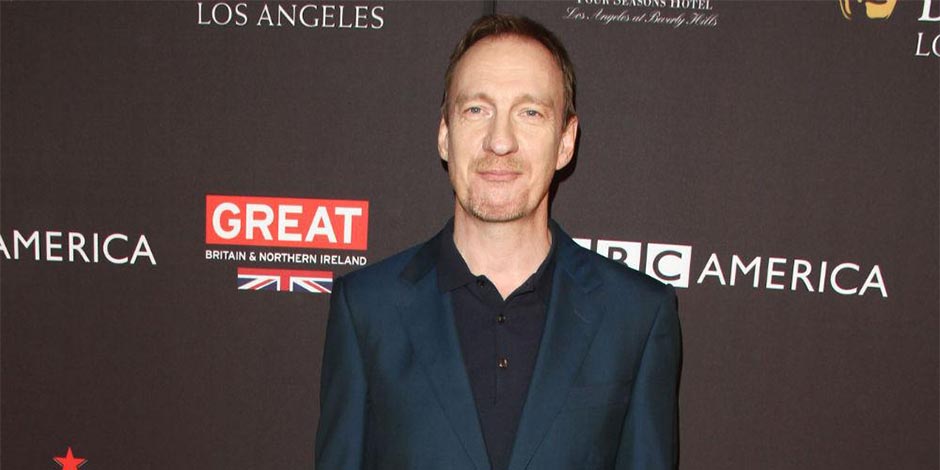 About David Thewlis
David Thewlis is an actor/director/author/screenwriter from England. He is best known for his performance as the character Remus Lupin in the Harry Potter film series and his role as Patrick Morgan in "Wonder Woman." He has also made appearances in "Life Is Sweet," "Restoration," "Black Beauty," Dragonheart," "Seven Years in Tibet," "Mr. Nice," "Only Fools and Horses," "Prime Suspect 3", "The Feed" and several other films and television series.
In over three decades, the fifty-seven years, the old veteran actor has made appearances in over sixty films and around twenty-five television series. He has also won several awards for his acting performances.
Quick Info
Full Name
David Wheeler
Date of Birth
20 March 1963
Birth Place
Blackpool, England
Parent(s)
Maureen and Alec Raymond Wheeler
Occupation
Actor, Director, Screen writer, Author
Spouse(s)/Partner(s)
Sara Sugarman
​​(m. 1992; div. 1994)​
Anna Friel
(2001–2010)
Net Worth
US $800,000.00
Early Life
He was born as David Wheeler to Maureen and Alec Raymond Wheeler on 20th Match 1963 in Blackpool. He is the second child of the couple; has two siblings. Both of his parents used to work in the shop, the family-owned. Thewlis was interested in music when he was a teenager. He used to be the lead guitarist of the local band Door 66 and played in another band, "QED."
He completed his high school studies from Highfield High School. After his high school graduation, he enrolled in the Guildhall School of Music and Drama and graduated in 1984.
Career
In Television
David Thewlis's first acting role was in the episode "A Taxing Problem" of the 1985 television sitcom "Up the Elephant and Round the Cattle." The same year, he had also featured in the episode "It's Only Rock and Roll" of "Only Fools and Horses" as Stew and in the television film "Radio Pictures" in the role of Jim Grams.
He then made an appearance in "The Singing Detective" as a soldier for two episodes. His first long-running television role was as Max in the 1987 series "Valentine Park." He featured in twelve episodes of the show from 1987 to 1988. In 1989, he starred as Paul Simcock for six episodes of "A Bit of a Do" and as Tony in the television film "Skullduggery."
He then appeared as a doctor in the 1990 television drama "Orange Are Not the Only Fruit" for three episodes. He had also starred in the 1993 television film "Prime Suspect 3" in the role of James Jackson. His other television appearances include Clov in "Endgame," Dealer in "Love Story," Oswald Martin in "Dandelion Dead" Joe in "The Street," Lawrence Hatfield in "The Feed" Claude Trepangy in "Barkskins" and a few others. He has also voiced characters in "Big Mouth" and "Family Guy."
In Film
David Thewlis's first appearance in the film was as Joey in the 1987 film "Road." He then featured in the short film "The Short and Curlies" as Clive, the same year. He has also made an appearance in "Vroom," "Little Dorrit," "Resurrected," "Life is Sweet," "Afraid of the Dark," "Damage," "The Trial," and "Swords at Teatime" from 1988 to 1993.
His first significant role was in the 1993 black comedy "Naked" as the lead character Johnny. The film gathered positive reviews from the critics and has a rating of 7.8 in IMDb based on 33,479 votes. However, the film could only make a collection of $1.8 million in the US box-office. From 1994 to 2003, he featured in several films, including "Restoration," "Eclipse," "American Perfekt," "Divorcing Jack," "The Big Lebowski," "The Island of Dr. Moreau," "Gangster No.1", and "Goodbye Charlie Bright."
In 2004, David Thewlis starred in the third film of the Harry Potter film series, "Harry Potter and the Prisoner of Azkaban." He portrayed the character Remus Lupin in the movie. Just like other Harry Potter films, this film was also a huge commercial success, grossing $796.7 million in the box-office against a $130 million budget. He has also reprised the role of Remus Lupin in other films of the Harry Potter film series. Harry Potter franchise is a huge commercial success; it has made $7.7 billion in the retail market against a $1.2 billion budget.
His other films include "Red 2", "The Zero Theorem," "Queen and Country," "The Fifth Estate," "Regression," "Macbeth," "Wonder Woman," "Justice League," and "I'm Thinking of Ending Things." He will also be featuring in the upcoming film "Avatar 3"; it will release in 2024.
He has also directed the short film "Hello, Hello, Hello" and the 2003 film "Cheeky." In 2007, he published his first novel, "The Late Hector Kipling," a black comedy.
Awards
From 1985 to present, David Thewlis has been nominated in seventeen award functions, including one Primetime Emmys, one BAFTA award, and one parody award function. He has won nine of the nominations. Most of his award wins are for his performance in "Naked."
Personal Life
David Thewlis was married to Sara Sugarman from 1992 to 1994. He was also in a relationship with Kate Hardie for a short time. From 2001 to 2010, he had a relationship with Anna Friel and has a daughter from the relationship.
Height and Weight
David Thewlis is 1.9 meters or six feet and two inches in height and weighs eighty-nine kilograms.
Social Media
David Thewlis is not active in social media.
Net Worth
According to celebritynetworth.com, David Thewlis has an estimated net worth of $800 thousand, but according to pandagossips.com, he has an estimated net worth of $275 million.
Tags
Others