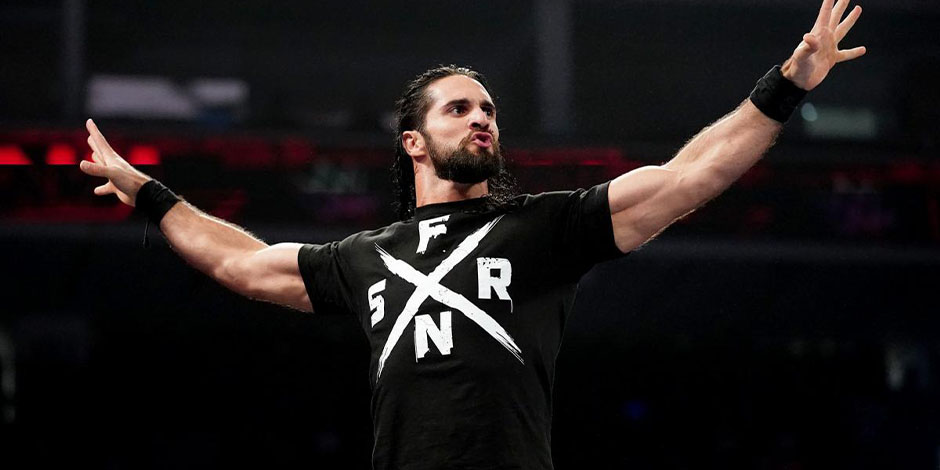 Who is Seth Rollins?
Colby Lopez is a professional WWE wrestler and owner of numerous championship belts. He is popular in the wrestling fields with the name Seth Rollins.
Quick Info
Full Name
Colby Lopez
Date of Birth
May 28, 1986
Birth Place
Buffalo, Iowa, United States
Occupation
Professional Wrestler (Signed to WWE)
Partner(s)
Zahra Schreiber (2015-2016)
Rebecca Quin aka Becky Lynch(engaged 2019)
Net worth
US $4 million
Early life
Lopez was born on 28th May of 1986 in Illinois called Moline of the United States. Thus, he belongs to American nationality. His given birth name was Colby Lopez but is popularly known by his ring name called Seth Rollins. He studied at Davenport West High School. Lopez was of silent and introvert character. He used to love to listen to heavy metal and rock music. He started his wrestling training in Danny Daniels wrestling school.
Career
Seth Rollins made his career debut in wrestling in early 2005 with the name Gixx. Then, he competed in Ted Petty Invitational Tournament after joining Independent Wrestling Association Mid-South (IWA). With the ring name Tyler, he defeated Sal Thomaselli in the first match but was defeated in the quarterfinals by Matt Sydal.
He won his first tag team championship in 2006 with the fellow partner Marek Brave and defended the titles for multiple matches. He again partnered with Jeff Luxon and wrestled in Impact! But was defeated by The Latin American Xchange.
The following year, Seth Rollins made his single career start by defeating Joey Ryan in Pro Wrestling Guerrilla (PWG). Later in 2018, he won his second PWG World Tag Team Championship with the fellow team member Jimmy Jacobs after defeating the opponent's El Generico and Roderick Strong.
Seth Rollins made his Ring of Honor (ROH) debut in 2007, where he teamed with Necro Butcher and Jimmy Jacobs and formed the team named The Age of Fall. He made his pay-per-view debut following night in a no contest. The Age of Fall won ROH World Tag Team Championship after defeating The Briscoe Brother. They defended the title for a month and lost to Remorse Corps in Ultimate Endurance. Lopez competed for ROH World Championship once again but was defeated.
Seth Rollins made his comeback in 2009 after being hospitalized due to neck injury. He made his comeback with the 2009 Survival of the Fittest tournament-winning ROH World Championship for the second time. After that, he won the championship for numerous times and defending the title for seven matches.
In 2011, Seth Rollins made his WWE debut after signing the contract with WWE, where he defeated Trent Barreta in SmackDown. After multiple victories and defeat, he won his first FCW Florida Heavyweight Champion in 2012. Following year, he also won the WWE Tag Team Championship with Reigns. Later on, he collaborated with Dean Ambrose and Roman Reigns to form The Shield and feud with Triple H. in 2017, he teamed up with Ambrose and won the Raw Tag Team Championship.
Seth Rollins won his first Intercontinental Championship in 2018 after defeating Finn Balor and The Miz being the 18th Grand Slam Champion and 20th Triple Crown Champion in WWE history. Since 2019, Lopez is fighting for the title WWE championship as the ring name Monday Night Messiah. He won his sixth tag team championship in January 2020 but could not defend the title for long. In the next match, The Horror Show at Extreme Rules, he defeated Mysterio, and in Street Fight, he won the game against Dominick.
Personal life
Seth Rollins is an atheist and is an unmarried man. He has dated a handful of women in the past. He was dating Leighla Schulz in 2013, and they also got engaged the same year but broke up only after a year-long relationship. In 2014, he was rumored to be dating the then NXT wrestler Zahra Schreiber after her nude photos were posted in his account. Soon, their relationships were confirmed in 2015 but eventually broke up in 2016.
In 2019, he confirmed his relationship with another wrestler named Rebecca Quin, aka Becky Lynch, and they got engaged after a month of their real relationship. As of 2020, they expect to have their first child to which Lopez posted on his Instagram with his fiancée showing the pregnancy test.
Seth Rollins is an active social media user with over 4.4 million followers on Instagram and 3.8 million followers on Twitter. He goes by the name @WWERollins in both of his accounts.
Apart from being a professional wrestler, he is quite fond of American football, and we can see him making numerous comments about the games. He loves the club Chicago Bears. He also has a pet dog named Kevin.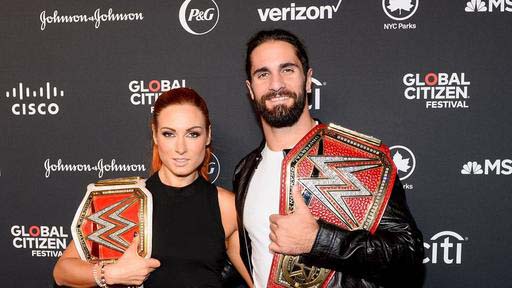 Filmography
Apart from being a professional wrestler, Seth Rollins has made his appearances in various movies and TV series. He made his film debut in 2016 after appearing in the movie Sharknado: The 4th Awakens, where he portrayed the character of Astro Tech Lopez. After years, he voiced his name in the animated film called The Jetsons & WWE: Robo-WrestleMania!. He also appeared in the movie Armed Response portraying the character of Brett. In 2020, he appeared in the film Like a Boss as Byron.
In 2015, he appeared in the program called Good Morning America. He appeared in the two episodes of The Daily Show, and the following month, he appeared in an episode called "Pearls" of Extreme Makeover: Weight Loss Edition.
He started appearing the web series in 2015 in Smosh Games, Superstar Ink, and UpUpDownDown, where he made his regular appearances, and the series is still running as of 2020. In 2017, he appeared in Southpaw Regional Wrestling.
He also made his video game debut in 2013 and has been continuously making his appearances since then till 2020. The video games include WWE 2K14-2K15, SSW SuperCard, The King of Fighters All-Star, and so on.
Physical statistics
Seth Rollins possesses the bulky and muscular body as required for the wrestler. He has a height of 6 feet and 0 inches with a weight of 98 kg. He possesses an attractive chest of 45 inches with a waist of 35 inches and a relaxed biceps of 19 inches. He has a dark brown eye and black hair color, but he usually dyes his hair Blonde.
He has a tattoo on his back under the neck written in Japanese words. His zodiac sign is Gemini.
Net worth
Seth Rollins's net worth is estimated to be around 4 million dollars as of 2020.
Tags
Others