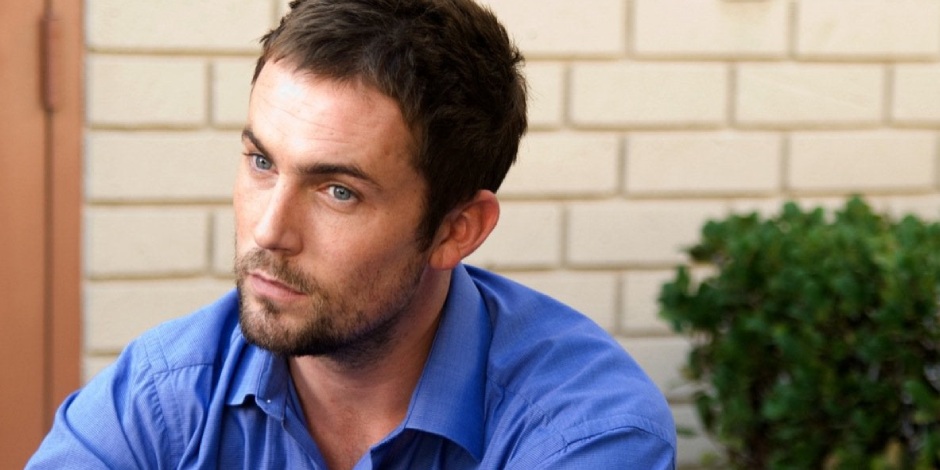 Desmond Harrington is best known for his role as Mike Steel in the early 2000 psychological thriller movie "The Hole" alongside Frank Oz and Tia Mowry and is an American actor born on October 19, 1976, in Savannah, Georgia, the U.S. His nationality is American and is idealistic, clever, social like a libra. He enjoys traveling, photography. The only information regarding his parents and siblings we have is his parents moved to The Bronx, New York soon after his birth.
| Quick Infos | |
| --- | --- |
| Full Name | Desmond Harrington |
| Date of birth | October 19, 1976 |
| Birth Place | Savannah, Georgia, the U.S |
| Relationship Status | Single |
| Occupation | Actor |
| Age | 44 |
| Weight | 71kg |
| Height | 5ft 9in |
| Zodiac | Libra |
| Nationality | American |
| Ethnicity | North American |
| Net worth | $4 million |
Harrington established himself in the entertainment industry through his role as Detective Joseph Quinn in the TV show Dexter and also has appeared in an episode of NBC sitcom Brooklyn Nine-Nine in 2017, episode "MOO MOO" where he played the role of the white police Officer Maldack who assaulted Terry Jeffords. 
Education
Desmond Harrington attended Catholic school for 12 years and completed his high schooling and he joined college but didn't graduate. He realized he wasn't interested in studying but instead he was into acting and facing the camera.
How Harrington started his Career?
Desmond Harrington had his own struggles, before establishing himself as an actor he worked as a laborer, landscaper, and cold caller, he worked as a bartender in Manhattan. It was his friend who suggested he attend acting class and taking his friend's suggestion he joined the acting class. 
Desmond made his film debut from the 1999 French epic historical drama film "The Messenger: The story of Joan of arc" and his television debut from the 2002 American science-fiction series "Taken"
Movies
He had a small role in the movie "The Messenger: The story of Joan of Arc" he was noticed and was chosen for the role of Mike Steel in the movie "The Hole" (2001), as Jack Ferriman in the supernatural horror movie "Ghost Ship" (2002), as Chris Flynn in the 2003 slasher "Wrong turn" which were successful both critically and commercially and his role was appreciated by the audience. 
TV Shows
Later, Desmond Harrington appeared in the science-fiction series "Talen" where his role Jesse Keys became so famous that he started getting more and more television and film offers. We can also see a supporting role in the 2012 superhero movie based on the DC comics, "The Dark Knight Rises" alongside Tom Hardy and Christian Bale where he can be seen as Police Officer on the bridge. 
His works were well appreciated, and he began to shine even brighter in every series or film he worked on. He made guest appearances in many successful Tv shows such as "Law&Order: Criminal Intent" in episode "Vacancy" as Tim Rainey, "Sons & Daughter" as Wylie Blake, "Justified" in the episode "The Gunfighter" as Fletcher "the ice pick" Nik, "Brooklyn Nine-Nine" in the episode "Moo Moo" as Officer Maldack. 
He has appeared in the 2003-2004 series "Dragnet" as Det. Decker McCarron, 2007 series "Rescue Me" as Troy Vollie, 2014 series "Those Who Kill" as detective Nico Bronte, 2015 series "the astronaut wives club" as Alan Shepard, 2015 series "Limitless" as agent Casey Rooks, 2016-2017 series "Shooter" as Lon Scoot, 2017-2018 series "Sneaky Pete" as Joe. 
Some of his most appreciated television works are his role as detective Joseph Quinn in the 2008-13 crime drama mystery series "Dexter" alongside Tara Strong and Julia Stiles, ad Jack Bass in 2009-12 teen drama series "Gossip Girl" and as Michael Rowan in the 2018 procedural drama series "elementary".  His most appreciated film is the 2003 horror movie "Love Object" where he brilliantly played the role of Kenneth Winslow and brought the character into life. 
Relationship Status
Desmond Harrington has a long history of dating. He was in a relationship with the actress Amber Valletta from 1999 to 2000. After breaking up with her he started dating American Jewelry designer Jennifer Meyer, things didn't work, and the couple ultimately broke up. Then, he began dating actress Eve Mauro from 2010 to 2012 and dated actress Amanda Seyfried from 2012 to 2013. He is unmarried and his current relationship status is unknown. 
There is a rumor about Desmond Harrington in a relationship with American internet personality Gabbie Hanna, however, both of them have not confirmed the remarks. 
Body Measurements
Desmond Harrington's height is 5 ft 9 inches and his weight is 71 kgs. No one can deny the fact that Desmond Harrington is a very handsome person and has a cocky personality like his characters. His chest size is 38 inches, his waist size is 13 inches, has brown hair and very attractive and addictive blue eyes.
Social Media
Desmond Harrington is quite active in social media where he keeps his fans updating about his life and his future plans. His Instagram account is @desmondharrington and has 7694 followers and has 149 posts and his Twitter account is @desmondharringtond and has 718 followers, he is not active on Twitter. 
Awards and Nominations 
This handsome and talented actor is yet to awarded but has been in the nominees several times for his brilliant work. In 2005 Fangoria Chainsaw Awards for his work in Love Object and in 2009, 2010, 2011, and 2012 Screen Actors Guild Awards in the category Outstanding Performance by an Ensemble in a Drama Series for his excellent work in the TV series "Dexter". 
How much is the Current Net worth of Harrington?
Desmond Harrington has worked in more than 10 movies and television shows, which he has earned from all his works. His net worth is $4 million, and his source of income is the Entertainment industry who is one of the hottest actors in Hollywood.
Check out interesting facts about Celebrity's Career, Relationships, Net Worth, Lifestyle, and more on Global Stardom.
Tags
Others