Who is Tara Strong?
Tara Strong is a Canadian-American actress who is a popular name in the world of animations and video games. She has lent her voice for the voice roles of various characters in the world of animated movies and has also had roles for various characters in numerous video games.
Quick Infos
Full Name
Tara Lyn Strong
Date of birth
February 12, 1973
Birth Place
Toronto, Canada
Parent(s)
Lucy Charendoff
Syd Charendoff

Occupation
Actress
Spouse
Craig Strong
Age
47 years
Height
5 ft 2 in
Children
2
Nationality
American, Canadian
Net worth
US $10 million
She has lent her voice in cartoons and animations like 'The Powerpuff Girls', 'Timon and Pumbaa', 'Family Guy', 'Kim Possible' and 'Samurai Jack' and has also lent her voice in video games like 'Batman: Vengeance' and 'The Powerpuff Girls: Relish Rampage'. She has also appeared in movies like 'Ready or Not' and 'Sabrina the Teenage Witch'.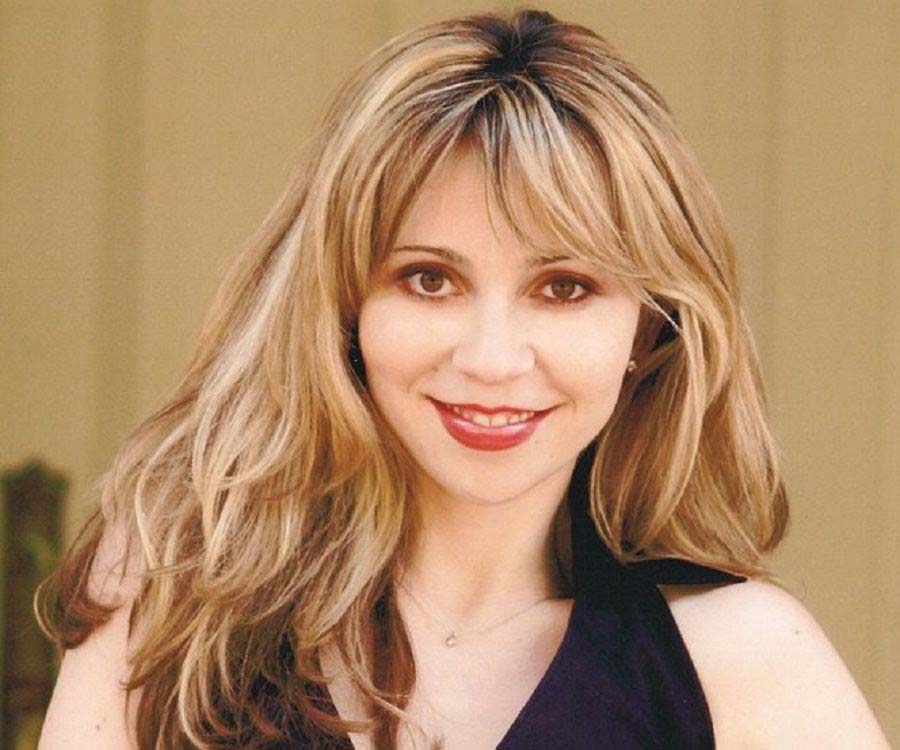 Bio
Tara Strong's full name is Tara Lyn Strong Charendoff. She was born on 12 February 1973 in Toronto, Ontario, Canada to her mother, Lucy Charendoff, and to her father, Syd Charendoff. She was born and raised alongside her elder sister, Marla Charendoff in Toronto. She was interested in acting from a young age and also volunteered as a soloist at a school production. Besides this, she is currently 47 years old with the zodiac sign of Aquarius.
Nationality, Height, and Weight
Tara Strong holds an American as well as a Canadian nationality and belongs to Russian Jewish ethnicity. She is Jewish and practices Judaism as her religion. Besides this, she stands at a height of 5 feet and 2 inches (1.59m/159cms) tall and weighs around 55kgs (121lbs). She has an hourglass-shaped body figure with a body measurement of 37-25-35 inches respectively. Moreover, she has a pair of hazel eyes with blonde hair.
Education
Tara Strong completed her education at the Forest Hill Collegiate Institute in the year 1991.
Personal Life
Tara Strong is married to the former American actor who is in the real estate business now, Craig Strong from the year 2000. The couple has since been blessed with two sons in the year 2002 and in the year 2004 whose names are Sammy Strong and Aden Strong respectively. The family has been living together ever since in Los Angeles.
Social: Instagram, Facebook, Reddit, and Twitter
Tara Strong is active on social media platforms. Her official Instagram account (@tarastrong) has over 208 thousand followers and her official Twitter account (@tarastrong) has over 410 thousand followers. She is active in her Reddit Account where she posts hot sexy pictures there with seductive words.
Career
Movies, Characters, Voices, Hot and Sexy Facts, TV Shows, IMDb, and Pony Roles
Tara Strong gave her debut performance in animations when she played the role of Bridget in the 1987 animation, 'Sylvanian Families' followed by the role of Hello Kitty in the 1987 animated series, 'Hello Kitty's Furry Tale Theater'.
She has since then lent her voice in animations like 'Maxie's World', 'My Pet Monster' and 'The Care Bears' in the year 1987, 'Clifford the Big Red Dog' and 'Madeline' in the year 1988, 'Babar' and 'Beetlejuice' in the year 1989, 'Piggsburg Pigs!' and 'The Adventures of Super Mario Bros: 3' in the year 1990, 'Bill and Ted's Excellent Adventures', 'ProStars', 'Wish Kid', 'Here's How', 'Super Mario World' and 'The Raccoons' in the year 1991, 'Tales from the Cryptkeeper' and 'X-Men' in the year 1993, 'Gadget Boy and Heather' in the year 1995 and 'Ace Ventura: Pet Detective' and 'Dexter's Laboratory' in the year 1996.
Likewise, she has also been a part of numerous other animations like 'The Real Adventures of Johny Quest' in the year 1996, '101 Dalmatians: The Series' in the year 1997, 'The Powerpuff Girls' in the year 1998, 'Timon and Pumbaa' in the year 1999, 'The Weekenders' in the year 2000 and 'The Fairly Odd Parents' in the year 2001. She has also played the voice roles of numerous characters in animations like 'Kim Possible', 'Samurai Jack', 'Justice League', 'Teen Titans', 'Spiderman: The New Animated Series', 'Lilo and Stitch: The Series', 'Danny Phantom', 'American Dragon: Jake Long', 'Ben 10', 'My Friends Tigger and Pooh', 'Transformers Animated', 'Ben 10: Alien Force' and many more.
She was once in a rumor with the star Dave Filoni as he has talked on hr issues in the year 2016. She is also said to play the voice role of Twilight Sparkle in the upcoming Irish-American animated children's television series, 'My Little Pony: Pony LIfe' and the voice role of Polly in the upcoming American-Irish children's animated television series, 'Powerbirds'.
Video Games
Tara Strong is also a popular name in the world of video games as she has contributed to so many video games with her voice. She made her debut in the world of video games with the role of Daisy Mae in the 1998 video game, 'Redneck Rampage Rides Again'.
She has since lent her voice in video games like 'Icewind Dale', 'Batman: Vengeance', 'Rugrats: All Grown Up – Older and Bolder', 'Final Fantasy X', 'Shrek 2', 'X-Men Legends 2: Rise of Apocalypse', 'Metal Gear Solid: Portable Ops', 'Ratchet and Clank Future: Tools of Destruction', 'Ben 10: Protector of Earth', 'Ice Age: Dawn of the Dinosaurs', 'Spiderman' game series, 'Batman' game series and 'Marvel' game series. She has also appeared in numerous 'Final Fantasy' game series as well as numerous 'Lego' game series and 'Metal Gear' game series.
Achievements and Awards
Tara Strong won the Academy of Interactive Arts and Sciences, USA's Outstanding Achievement in Character Performance award, and the NAVGTR Awards' Best Supporting Performance in a Comedy award alongside 21 other awards and accolades throughout her entire professional acting career.
Net Worth
Tara Strong earns mostly from her professional acting career and has contributed to numerous movies, animations, cartoons, and games throughout her professional career. She has earned a lot of name, fame, and a handsome amount of fortune. As of the year 2020, Tara Strong has an approximate net worth of $10 million.