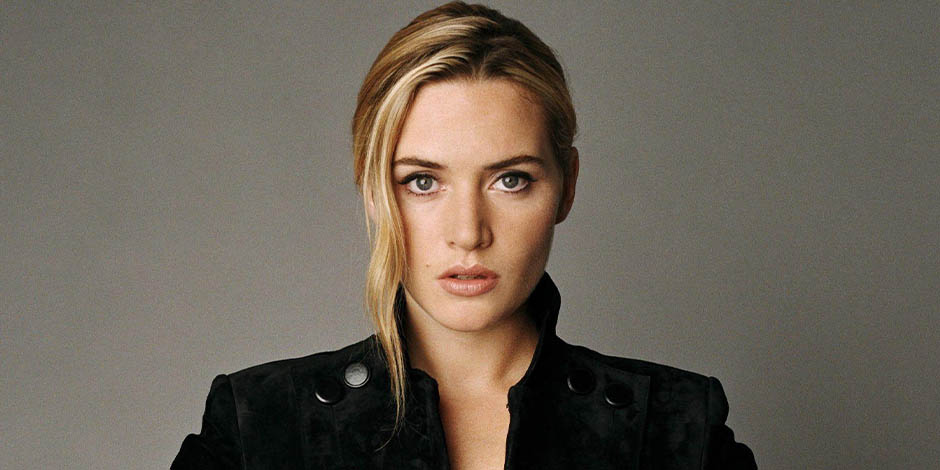 About Kate Winslet
Kate Winslet is an English actress who is best known for her iconic role in the iconic film "Titanic". In "Titanic", she played the role of "Rose", the love interest of Leonardo Dicaprio's character Jack. 
Her portrayal of Hanna Schmitz in the film "The Reader" is unforgettable and it garnered positive reviews from the audience and the critics.
Apart from these, she has also appeared in films like "Eternal Sunshine of The Spotless Mind", "Quills", "Iris", "Finding Neverland", and "Flushed Away" to name a few. She is one of the most well-known actresses in Hollywood and she made waves worldwide with her performance in "Titanic".
Quick infos
Full name
Kate Elizabeth Winslet

Date of Birth
5 October 1975
Birth place
Reading, Berkshire, England

Parent(s)
Roger John Will and Sally Anne
Occupation
Actress
Spouse(s)
Jim Threapleton
​(m. 1998; div. 2001)
Sam Mendes
​(m. 2003; div. 2011)
Edward Abel Smith (m. 2012)
Net Worth
US $50 million
Early Life
Kate Winslet's full name is Kate Elizabeth Winslet. She was born to parents Roger John Will and Sally Anne on the date of October 5, 1975, in Reading which lies in Berkshire, England. Her mother worked as a waitress and her father was an actor and had to take labor jobs to support his family. She has 3 siblings, two sisters and a brother. Her sisters are named Anna and Beth and her brother is named Joss. Her sisters are both actresses. 
As a child, Winslet went to a catholic school. She loved acting ever since she was a child and her family was always supportive. 
She made her first stage appearance in the role of Mary in the school production "Nativity" at the age of five.
She was often bullied as a child due to her chubby looks and she was nicknamed "Blubber" by her schoolmates. 
She got enrolled in Redroofs Theatre School when she was eleven years old. 
At the age of 12, she made her first TV appearance via the commercial for Sugar Puffs. She appeared in many school productions and was even made the head girl.
She was also working with Starmaker Theatre Company and appeared in more than 20 productions. Due to her weight, she rarely got the lead roles. 
Winslet made her screen debut in 1991 with the sci-fi TV series "Dark Season". She had to drop out of Redroofs because she didn't have enough money for the fees. She later lost weight after appearing in the film "Anglo-Saxon Attitudes" due to an off-hand comment about her weight made by the director. 
Nationality: Kate is of English nationality. 
Ancestry: Kate is of British ancestry with Irish ancestry from the paternal side and Swedish ancestry from the maternal side.
Career
After appearing in films like "Jude" and "Hamlet" in 1996, Kate Winslet played the most iconic role of her career in the film "Titanic" in 1997. She portrayed Rose and her performance garnered her positive attention and many awards/award nominations.
In 1998, she appeared in the film "Hideous Kinky" and the following year she appeared in "Holy Smoke!".
In 2000, she appeared in the film "Quills" alongside Geoffrey Rush. 
In 2001, she played the role of a WWII code-breaker in the film "Enigma".
She voiced the character Belle in the film "Christmas Carol: The Movie" in 2001. The song she recorded for it titled "What If" was a hit. 
She appeared in many commercially successful films from 2004 to 2006. Some of them are "Eternal Sunshine of the Spotless Mind", "Little Children", and "Finding Neverland".
In the 2008 film "Revolutionary Road", she appeared alongside Leonardo Dicaprio. 
Her performance as Hanna Schmitz in the film "The Reader" is one of the best roles in her entire career. She received much critical acclaim for her performance. 
In 2011, Kate Winslet appeared as a part of the main cast in the HBO series titled "Mildred Pierce". In the same year, she played roles in the film "Contagion" and "Carnage".
In the 2013 film "Movie 43", she appeared in the segment called "The Catch". The movie did horribly and is considered her worst work to date.
She acted in films like "A Little Chaos" and "Divergent" in 2014. 
She was the narrator of the film "Snow Chick" in 2015. She appeared in films like "Steve Jobs", "The Mountain Between Us" and "Triple 9" from 2015 to 2017.
In 2017, she played the character Ronal in the sci-fi film titled "Avatar".
In 2019, she was selected for the role in the comedy-drama titled "The French Dispatch".
Personal Life
Kate Winslet was dating Stephen Tredre for four years but unfortunately, he passed away due to bone cancer. Kate didn't attend the premiere of "Titanic" as it was more important to attend Stephen's funeral.
She got married to Jim Threapleton in 1998. They have a daughter together named Mia. They got divorced in 2001.
She married Sam Mendes in 2003 and they have a son together. They divorced in 2010.
Later on, she married Ned Rocknroll in 2012. They have a son together.
Kate actively supports animal rights and is a PETA activist. She also founded a nonprofit organization called "Golden Hat Foundation".
Height, Weight, and Age
Kate Winslet stands 1.69 meters tall and weighs approximately 65 kg.
As of September 2020, Kate is 44 years old.
Net Worth
As of September 2020, Kate Winslet's net worth is estimated to be around US$ 50 million. She is one of the most well-recognized actresses in the film industry. She earned US$ 2 million from "Titanic". She went through a lot while the shooting of "Titanic" and yet she was dedicated and never gave up.
Kate Winslet is also actively involved in social causes. She makes most of her money from her roles in film and TV shows. 
Tags
Others