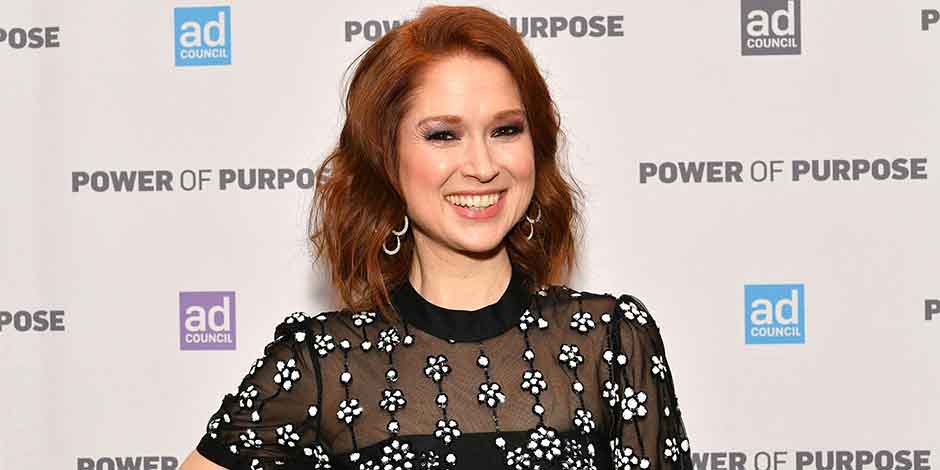 About Ellie Kemper 
The economy is the driving force of society. It is not a lie that the one who has strong economic strength can change the rules of the community in both positive and negative ways. The amount of income of a family plays a vital role in the living standard of the members. It determines whether you will walk or ride on your vehicle toward the work. It also determines the food that you will eat.
Similarly, a family with a good income source can provide many facilities for a growing child. They can provide all the necessary and luxurious needs of the child. And also, the family can open access to every kind of skill that can help the child for a bright future.
| Quick Info | |
| --- | --- |
| Full name | Elizabeth Claire Kemper |
| Date of Birth | May 2, 1980 |
| Birth Place | Kansas City, Missouri, U.S. |
| Parent(s) | Dorothy Ann and David Woods Kemper |
| Occupation | Actress, Comedian |
| Spouse(s) | Michael Koman ​(m. 2012) |
| Net Worth | US $4 million |
Likewise, Ellie Kemper is an actress born with a golden spoon. She was born into a wealthy family. Ellie was able to pursue and follow her passions with fewer struggles. It became a strong point, and she didn't have to struggle for bread and butter. Ellie had the life to focus on her career rather than feeling any burden entirely. People know her for her performance in the movie "21 Jump Street", " Bridesmaids," and series "Unbreakable Kimmy Schmidt." The journey of Ellie Kemper has a fantastic career as an actress and writer.
Early Life 
Dorothy Ann gave birth to Ellie in Kansas City, Missouri, on May 2, 1980. Ellie's father's name is David Woods Kemper, the CEO, and chairman of the Commerce Bancshares. She has three siblings. The youngest one is Carrie Kemper, who is a famous television writer.
Education
The academic life of Ellie started at John Boroughs School. There she got the opportunity to discover her passion for comedy and theatre. At the same time, she shared the stage with John Hamm. 
Ellie attended Princeton University. She studied English. And Ellie also continued acting at the same time. She passed out from the university in 2002. Then, Ellie went to Oxford University for further studies. Likewise, she migrated to New York to enhance her skills. 
Career
The career of Ellie started at Princeton University. She was a member of the Princeton Triangle Club. It was a troupe to do musical comedy theatre by taking a tour. Likewise, Ellie started her professional career as a commercial model. She was also part of the advertisement for a week. Ellie modeled for the sale of tents at Kmart. This helped her to win the "Screen Actor Guilds" card.
Then, Ellie started to an appearance in the guest role in the TV shows. "Important Things with Demetri Martin" and "Redeeming Rainbow" were some of the TV shows. Then, she became part of the TV show "The Office" in 2009. She portrayed the role of a receptionist. This role grabbed the attention of a lot of people. She was selected for a single episode, but the popularity becomes part of the show for a long time.
Moreover, Ellie Kemper became part of the movie "Bridesmaids" in 2011. It was a comedy movie. She won the "Best Gut-Wrenching Performance" in 2012. The film succeeded in winning nominations for a "Golden Globe Award" for the Best Motion Picture-Musical or Comedy. This movie increased her popularity. Then, she became part of the movie "Laggies" in 2014. It was an American Comedy movie. The movie premiered at the "2014 Sundance Film Festival." It was on January 17, 2014.
Similarly, Ellie Kemper became part of the movies like "They Came Together" in 2014, "The Nobodies" and "The Secret Life of Pets" in 2016. She was also part of the TV show "Robot Chicken" in 2012, "The Mondy Show" from 2012 to 2013, "Sofia The First" from 2013 to 2016, and "American Dad" in 2014. 
Moreover, Ellie Kemper became part of the American TV program"Unbreakable Kimmy Schmidt" in 2015. She portrayed the lead for the program. Netflix bought the show and became successful in winning various awards. She was also part of the movies "The Secret Life of Pets 2" in 2019, "The Stand-In," and "We Bare Bears: The Movie" in 2020. Ellie was also part of the television like "America's Got Talent" and "At Home with Amy Sedaris" in 2019.
Relationship/Personal Life
Ellie Kemper was in a relationship with Michael Koman. The couple married in 2012. She announced that she was pregnant with her first child in April 2016. Ellie gave birth to a son named James Miller Korman in late 2016. 
Social Media 
Although Ellie Kemper is not very active in Social Media platforms like Facebook and Twitter, she is active on Instagram. She goes with the user name of "@elliekemper" on Instagram with 1.1M followers. 
Net Worth
Ellie Kemper has been part of the industry for more than ten years. She has been part of many exciting projects. According to the evaluation of her projects and celebritynetworth.net, she has an approximate net worth of $4 million.
Nutshell Bio
The full name of Ellie is "Elizabeth Claire." Her nationality is American, and ethnicity is German, English, and Italian. Her current age is 40 years. She has an average height of 5 feet 4 inches with a complimentary weight of 57 kg.
Tags
Others