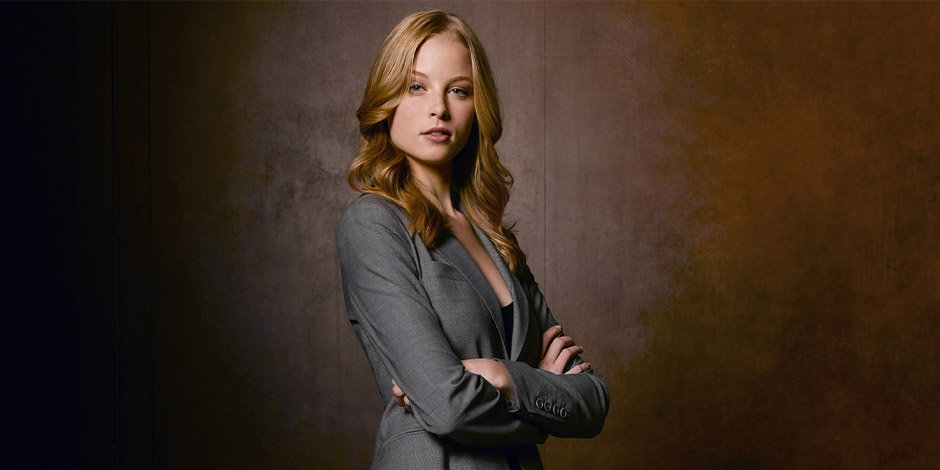 About Rachel Nichols 
Rachel Emily Nichols, famously known as Rachel Nichols, is an American actress and model. She started modeling career during her college years. Rachel is famous for her roles in movies like The Amityville Horror, G.I Joe: The Rise of Cobra, and TV series like Sex and the City. She is also an award-winning actress.
Quick Info
Full Name
Rachel Emily Nichols
Date of Birth
January 8, 1980
Birth Place
Augusta, Maine, United States
Parent(s)
Jim Nichols and Alison Nichlos
Occupation
Actor, Model
Spouse(s)
Scott Stuber
​​(m. 2008; div. 2009)​
Michael Kershaw ​(m. 2014)
Net worth
US $10 million
Early Life
Rachel Nichols was born on January 8, 1980. She was born in Augusta, Maine. Rachel was born to Jim Nichols and Alison Nichlos. Her father, Jim, was a schoolteacher. Rachel attended Cony High School, located in Augusta, Maine, United States. She graduated from Cony High in the year 1998. Nichols claimed that she was not very popular and that she was a late bloomer. It took her several years of dance classes to be able to control herself. After completing high school, she moved to New York City, where she joined Columbia University. She joined the university aiming to become a Wall Street analyst.
During her college time, she was noticed by a modeling agent and offered her modeling works. She accepted the offer and eventually did advertising campaigns for Abercrombie & Fitch, Guess, and L'Oreal. Nichols was able to pay her tuition fees from her modeling money. She graduated from Columbia University in the year 2003 with a double major in Mathematics and Economics. Rachel also did drama when she was in college.
Career
Rachel Nichols's early career started as a model in commercials. In the year 2000, Nichols got a role in the romantic drama film 'Autumn in New York.' She played a minor role in the 'Model at Bar' in the movie. In 2002, she got a chance to appear in an episode called 'A Vogue' Idea' of the popular TV series 'Sex and the City.' In an interview, she later said that she loved filming on the series's set and thought seriously about her acting career after that. A year later, Rachel got her first significant role in the comedy film 'Dumb and Dumberer: When Harry Met Lloyd'. She portrayed the role of 'Jessica Matthews,' a student news reporter in the movie.
In 2004, She appeared in two short films and portrayed 'Trilby Moffat' in the independent film 'Debating Robert Lee.' The same year she played the role of 'Alex Myer' in the TV series 'Line of Fire.' In 2005, Rachel appeared as 'Lisa' in the horror film 'The Amityville Horror.' She had some fantastic scenes in the movie. She was nominated in 'Teen Choice Awards' in 2005 and 'MTV Movie Awards' in 2006 for the movie scene and her performance in the film. Rachel got the leading role of 'Rebecca Locke' in the TV series 'The Inside' and 'Rachel Gibson' in the 5th season of thriller TV series 'Alias' in 2005.
Rachel Nichols played a role in the films 'The Woods,' 'Shopgirl,' 'Resurrecting the Champ,' and 'Charlie Wilson's War' in-between years 2005 and 2007. Nichols got her first leading role in the 2006 thriller film 'P2'. In 2009, she was cast in two Sci-Fi films, 'Star Trek' and 'G.I. Joe: The Rise of Cobra'. In 2010, the actress got the leading role of 'Ashley Seaver' in the sixth season of the crime drama TV series 'Criminal Minds.' She was featured in the films 'Meskada', 'Conan the Barbarian' and 'Alex Cross' till 2012.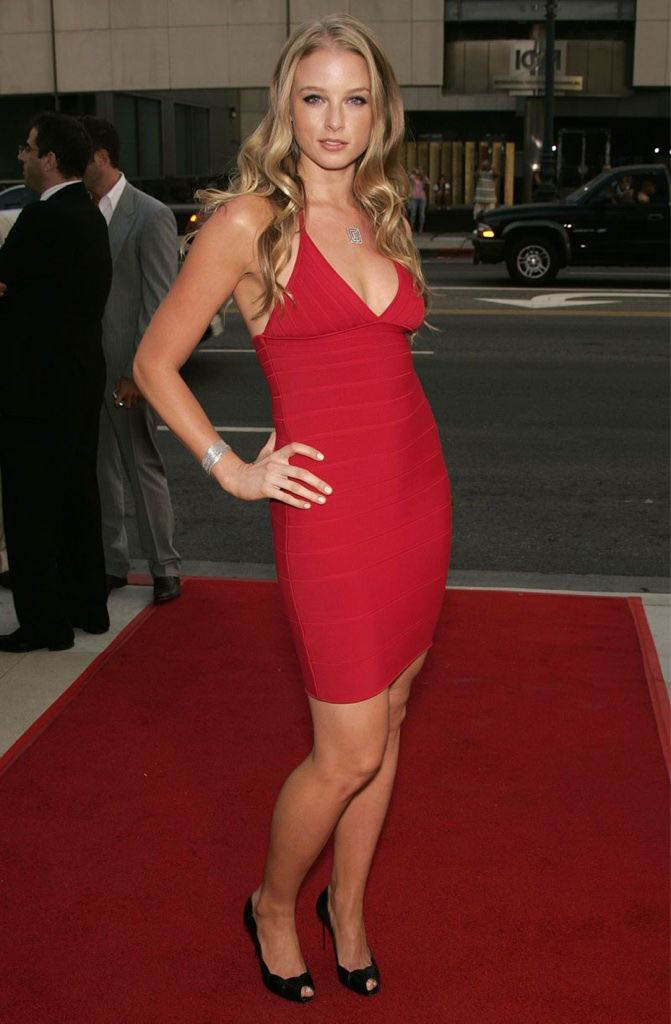 Rachel Nichols got the leading role 'Kiera Cameron' in the 2012 Sci-Fi series 'Continuum.' the audience and critics loved her performance in the series. The actress won the 'Constellation Awards' for 'Best Female Performance.' She got nominated in the 2014 and 2015 'Saturn Awards' for category 'Best Actress on TV' for her role in the series. Rachel got a recurring role in the series 'Rush' in 2015, 'Chicago Fire' in 2015, and 'The Librarians' in 2017. The Actress got cast in the films 'Raze,' 'McCanick,' and 'Rage' in-between years 2013 and 2014.
In 2016, Rachel Nichols starred as the 'Doctor' in the Sci-Fi thriller film 'Pandemic.' The same year, she stars as 'Sarah Clarke' in the horror film 'Inside.' She had appeared as a guest in episodes of the drama series 'Titans' in 2018. In 2019, She appeared as 'Martha' in 5 episodes of the web TV series 'The Man in the High Castle.' Currently, Rachel is working on her upcoming Sci-Fi action film 'Breach.' She is portraying the role of 'Chambers' in the forthcoming movie.
Personal Life
Rachel Nichols is currently married to Michael Kershaw. Michael Kershaw is a real estate developer. They got engaged on December 30, 2013, and started a few years ago. The couple married nearly a year ago in September of 2014. The couple has two children together who are twin daughters. Before her marriage to Michael, Rachel was married to Scott Suber was is a film producer. Scott and Rachel married on July 26, 2008. But her relationship with Scott was short-lived as they split up only seven months later in February 2009. 
Age, Height, Nationality and other facts
Born on January 8, 1980, Rachel Nichols is 47 years old (at the time of writing). Being born in Augusta, Maine, United States, Nichols is an American. She belongs to the White ethnicity and follows Christianity as her religion. Rachel stands at 5 feet and 10 inches tall that is 178 cm and 1.78 m. She weighs about 59 kg, which is 130 lbs. She has a fair complexion with blonde hair and blue eyes. She has a slim body with a body measurement of 35-25-34 inches. Her Zodiac sign is Capricorn, and she is called Tickle by her friends and family. Rachel Nichols was listed as Maxim magazine's Hot 100 Women in the year 2003.
Net Worth
Rachel Nichols is a very successful model and actress. Her estimated net worth is$10 million, and her estimated salary is $1.5 million.
Tags
Others