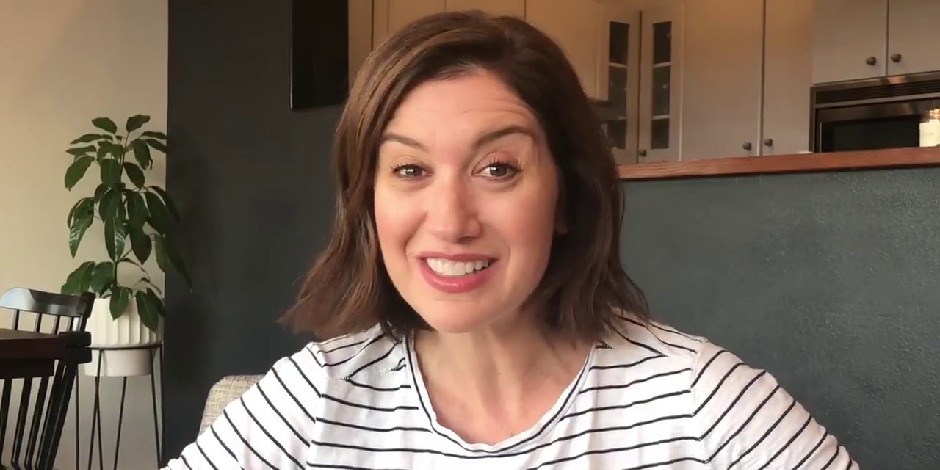 Quick Interesting Facts and Stats About Meredith Bishop
Meredith Anne Bishop is best known for her role as Annie Mack in the television show "the secret world of Alex Mack" which was telecasted on Nickelodeon channel is an American actress, writer, and producer. She was born on January 15, 1976, in Los Angeles, California, United States. There is no information about her family and what they did for a living. She established herself in the entertainment industry through her role as Grip and Electric in the 2016 comedy television series "grip and electric", as Emily Brown in the thriller film "Klepto".
| Quick Infos | |
| --- | --- |
| Full Name | Meredith Bishop |
| Date of birth | January 15, 1976 |
| Birth Place | Los Angeles, California, United States. |
| Occupation | Actress |
| Age | 45 years |
| Height | 5ft 5in |
| Nationality | American |
| Net worth | $1.7 million |
Education
Although Meredith Bishop was born in Los Angeles, she grew up in Woodland Hills, California. She is a high school graduate and she attended William Howard Taft High School in Woodland Hills. The actress is also a trained jazz dancer and a trained classical ballerina. 
Meredith Bishop and Her Career
Meredith Bishop made her film debut from the 1985 American children's media franchise "Kidsongs" as Jumproper and made her television debut from the 1994-1998 Television series "the secret world of Alex mack" where she played the role of Annie Mack. The actress rose to fame after her role in the same television series "The Secret World of Alex Mack". 
 Movies 
This amazing actress has appeared in many films such as Emily Brown in the 2003 thriller film "Klepto", as Celeste in the 2010 film "bed and breakfast: love is a happy accident". She has mostly appeared in the short films for which she gained immense love and recognition.
The actress appeared as Austin Powder/ Jen in the 2012 short film "Austin, we have a problem", as Guinevere/ Wonder Woman in the 2014 short film "Knights of the long table" alongside Donal Logue and Cliff Curtis, as Joy Lewis in the 2015 short film "The Serenader", in the 2015 short film "Body + Blood", as the lead character girlfriend in the 2016 short film "skin" and as Meg in the 2018 short film "See You Soon". 
Television Shows
The actress has made a guest appearance in many television shows such as "Mad About You" (1997) as 18-year-old Mabel in the episode "Letters to Mabel", "Sliders" (1998) as Jenny Anderson in the episode "the dying fields", "Chicken Soup for the soul entertainment" (2000) as Denise in the episode "the right thing", as Lurleen in the 2001 American sitcom "Nikki" in the episode "technical knockup" and "vaya con nikki",.
As Melissa in the 2006 American medical comedy-drama television series "Scrubs" in the episode "my day at the races", as Nina in the 2008 web series "Speedie Date", as Rhonda in 2014 American sitcom "Good luck Charlie" in the episode "goodbye Charlie", as an officer in the Marvel comics based television series "marvels' agents of S.H.I.E.L.D" (2015) and as Heather in the 2016 series "grip and electric". 
Theatre
Meredith Bishop has done phenomenal work in the theatre industry. She made her theatre debut from "atonement" in 2007. After she has appeared in many theatre plays such as "the concept of remainder" (2008). The following year she appeared in the play "breaking and entering". In 2010 she appeared in two theatre plays such as "the color of rose" and "London's scars". She has appeared in "aftermath" (2011), "complete" (2013), "better" (2014), and the breath-taking "eleemosynary" (1995). 
Personal Life: Husband and Relationship
The actress is happily married to her long-term boyfriend Andrew Burlinson. The couple got married in 2012. They are yet to raise a child. The couple is happy and there is no rumor about their separation. 
Physical Features and Body Measurement
Meredith Bishop seems like she is in her early 40s 5 ft 5 inches tall and weighs 56 kgs. Her body measurement is 33-32-34 inches where 33B is her breast size, 23 inches in her waist size, and 34 inches in her 34 inches. Her hair color is blonde and has attractive hazel eyes.
Social Media: Facebook, Twitter, and Instagram
The actress is not active on any social media. 
Nationality, Zodiac, and Hobbies
Her nationality is American, and she is ambitious, realistic, sensitive, and disciplined like a Capricorn. She enjoys traveling, reading, and writing and she prefers to wear white and purple. Her favorite destination in European countries. 
What kinds of Awards and Nominations has Meredith Bishop Achieved?
Meredith Bishop has not received any awards till now but has been nominated several times for her excellent works. She received "indie series awards" in 2017 for best actress in a comedy for the role of Heather in the series "grip and electric", ovation awards in 2008 for lead actress in a play for the role of Sophie in "the concept of remainder" and in 2011 for featured actress in a play for her role of Natalie in "aftermath". We hope she receives wards for her work in the future. 
What Is Meredith Bishop Current Net worth?
Meredith Bishop has worked for 20 years and more in the entertainment industry. She has gained a lot of respect, recognition, and money from her work. Her main source of income is acting, and her net worth is $1.7 million. 
Tags
Others