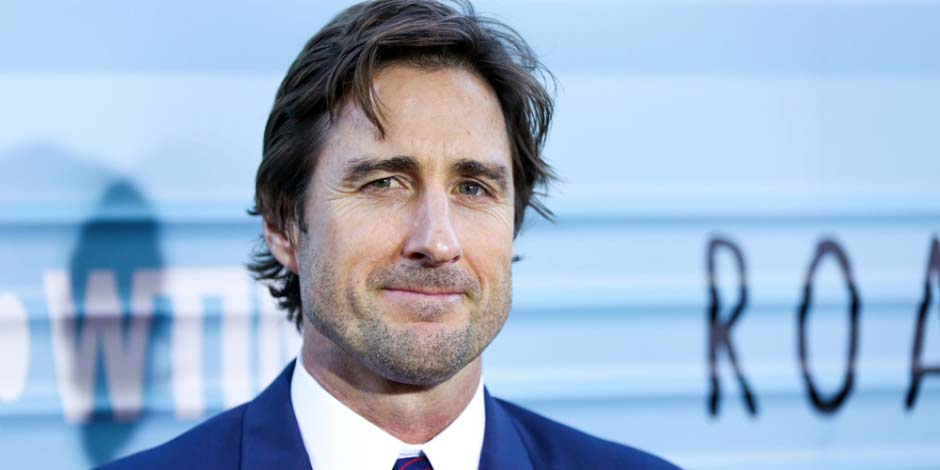 Quick Facts About Luke Wilson
Luke Wilson is an American actor who is recognized for his works in movies such as 'Old School', 'The Royal Tenenbaums', and 'Legally Blonde'. He is the youngest among the three Wilson brothers. All three of the Wilson brothers are world-renowned actors. 
Quick Infos
Full Name
Luke Cunningham Wilson
Date of birth
September 21, 1971
Birth Place
Dallas, Texas, United States
Parent(s)
Laura Wilson
Robert Andrew Wilson
Occupation
Actor
Relationship Status
Unmarried
Age
49 years
Height
1.8 m
Nationality
American
Net worth
US $50 million
Childhood, Early Life, Bio, Young, and Family
Luke was born on the 21st of September 1971 in the beautiful city of Dallas, Texas. His father, Robert Andrew Wilson, is an advertising executive while his mother, Laura Wilson, a photographer, Luke is the youngest among the three actor brothers, Andrew and Owen Wilson. The Owen brothers attended the St Mark's School of Texas and Luke was selected as his class president in the initial year. Luke Wilson had a distinct interest in sports while growing up but found acting while he was studying at Occidental College. 
Career: Movies and TV Shows
The career of Luke Wilson began with a leading character in a short movie titled 'Bottle Rocket' in 1994, which was co-written by his big brother Owen Wilson. The movie was so good that it was appreciated by several film festivals and was converted into full-length in 1996. He was a part of the movie 'Bongwater' in 1997 and starred alongside Calista Flockhart in 'Telling Lies in America' in the same year. He did a short cameo in the horror film titled 'Scream 2' in 1997. 
He found his love in actress Drew Barrymore and they appeared in movies like 'Best Men'  in 1997 and 'Home Fries' in 1998. He even took a role in 'Dog Park' as well as 'The X-Files' and 'Rushmore' in 1998. Luke portrayed the character of Detective Carlson in the 1999 release, 'Blue Streak' and also made some short appearances in 'Kill the Man' in the same year, while 'My Dog Skip', and 'Committed' in 2000. Luke Wilson even gave the world different commercial hits like 'Charlie's Angels' in 2000 and 'Legally Blonde' in 2001. 
The way he portrayed his character in the movie 'The Royal Tenenbaums', received so many positive reviews from the audience and critics. Between 2001 and 2003, he appeared in movies like 'Soul Survivors', 'The Third Wheel' and 'Masked and Anonymous'. He even had a regular role in the famous comedy TV series 'That '70s Show' from 2002-05.
The sequels of his previous movies, 'Charlie's Angels' and 'Legally Blonde' released in 2003 and there was no doubt about Luke's role in them. He starred in both of the sequels. Apart from this, he gave the world a hit comedy titled 'Anchorman: The Legend of Ron Burgundy' in 2004. Luke Wilson also had some roles in movies like 'Around the World in 80 Days', 'Wake Up, Ron Burgundy: The Lost Movie' and 'Entourage' in 2004. 
He directed, produced, wrote, and even acted in his own movie titled 'The Wendell Baker Story' in 2005. From 2006 till 2010, he did numerous movies like, 'Mini's First Time', 'My Super Ex-Girlfriend', 'Jackass Number Two', 'Idiocracy', 'You Kill Me', 'Vacancy', 'Henry Poole is Here', 'Tenure', 'Death at a Funeral' and 'Middle Men'. 
He decided to give TV shows a shot and appeared in a total of fifteen episodes of 'Enlightened' from 2011 till 2013. He even made some appearances in 'Meeting Evil' and 'Straight A's' in 2012. He made a short appearance in an episode of 'Drunk History' in 2013 and was a part of the music documentary film 'Move Me Brightly' in the same year. 
Luke Wilson starred in various movies like 'The Skeleton Twins', 'Ride' and 'Dear Eleanor' in 2014. 'Playing it Cool', 'Meadowland', 'The Ridiculous 6' and 'Concussion' in 2015 while movies like 'Outlaws and Angels', 'All We Had', Approaching the Unknown' and 'Roadies', were his successful movies in 2016. 
He even became a voice actor in 2016 by giving his voice to the animated movie 'Rock Dog'. He and his brother co-wrote a biopic on the Wright brothers and have plans to star in them along with other famous actors. His latest movies include the likes of 'Berlin, I Love You', 'The Goldfinch', and 'Guest of Honor'. In the Netflix movie, 'All The Bright Places', which showed about teen suicide, Luke Wilson plays the role of James Markey, the father of the co-lead Violet Markey aka Elle Fanning. 
What Awards has Luke Received? 
He and his co-casts of 'The Royal Tenenbaums', were nominated for Best Cast Ensemble in the 2001 Awards Circuit Community Awards. Luke was nominated for the MTV Movie Award for the Best On-Screen Team for his movie 'Old School', in the year 2003. 
He was announced as the winner of the Festival Award at the Vail Film Festival for his movie 'The Wendell Baker Story' in 2005. Luke Wilson was inducted into the Hall of Fame of Texas Film on the 12th of March 2015.
Personal Life, Wife Facts, and Girlfriends:
Luke Wilson is known as somewhat of a player in the Hollywood movie scene. He has had numerous affairs and relationships with different celebrities. His first official love that is known to the general public is that with actress Drew Barrymore at the start of his career. Not just her, he has even dated models like Joy Bryant. Gwyneth Paltrow, Alison Eastwood, Audra Lynn, and Jennifer Walcott are some of his most renowned and public relationships.
However, he has not married anyone and is currently single.

How Rich Is Luke Wilson? What Is His Current Net Worth?
As of 2020, it is believed that the American born actor has an estimated net worth of around $50 million. Most of his income comes from the movies he directs, he stars in as well as different sponsors and brand endorsement deals.
Tags
Others