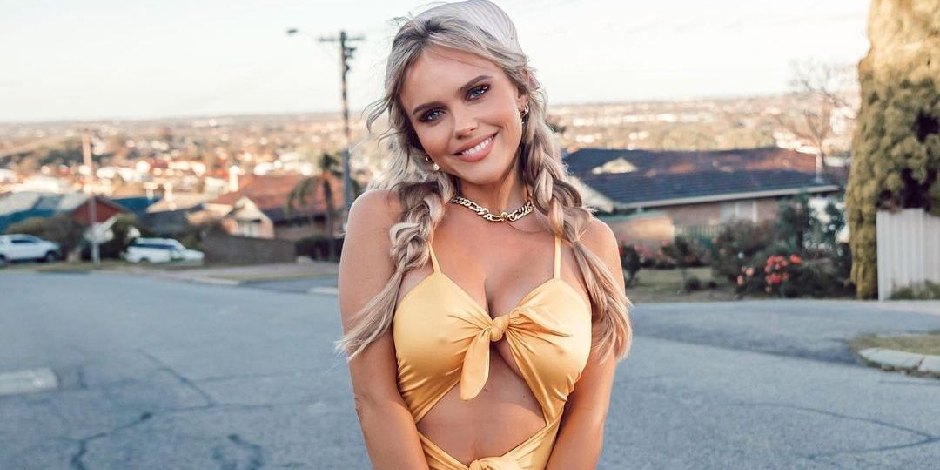 Hilde Osland is a dancer, singer, model, celebrity, and social media influencer from Norway. She has also appeared in the TV show "As the Bell Rings." Hilde also participated in "Idol Norway" season six. Hilde succeeded to reach the "Top-Forty."
| Quick Wiki | Instagram Model |
| --- | --- |
| Full Name | Hilde Osland |
| Date of Birth | 8th September, 1987 |
| Birth Place | Brevik, Telemark, Norway |
| Father | Unknown |
| Mother | Unknown |
| Profession | Singer, Instagram Model, |
| Spouse | James Lewis Foster (Engaged) |
| Age | 33 years old |
| Weight | 51 kg |
| Height | 5 feet 3 inches |
| Nationality | Norwegian |
| Zodiac | Virgo |
| Ethnicity | White |
| Religion | Unknown |
| Body Measurement | 35-23-36 inches |
| Eye Color | Hazel |
| Hair Color | Blonde |
| Net Worth | Unknown |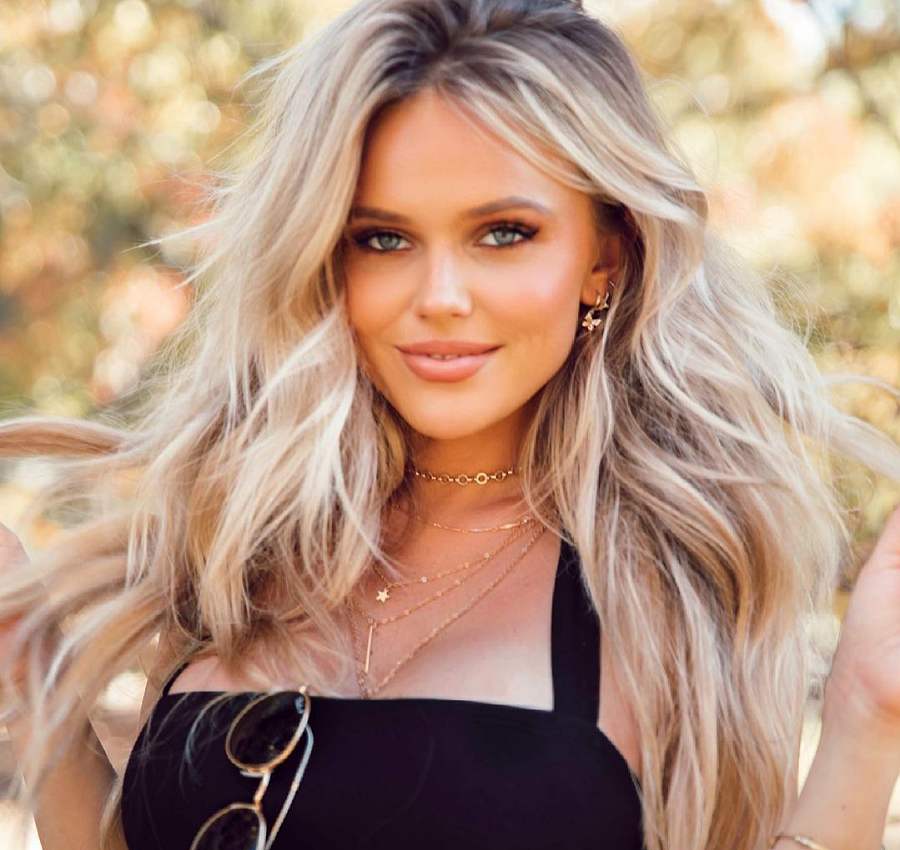 Bio
The birthplace of Hilde is Brevik, Telemark. She came into the world on 8th September 1987. She spent most of her childhood in Bergen, Norway. Her current age is 33 years old. The details about her personal life, childhood, and siblings are not clear.
Check out the latest updates on Social Media Star Katy DeGroot 
Education
There are not many details of her academic qualifications up to high school available. She completed her "Bachelor of Business" with a major in Accountancy from the "RMIT University" in Australia.
Is Osland married?
No, Hilde Osland is not married yet. Hilde Osland has been engaged since 2020. The finance of Hilde went for a surprising marriage proposal on 31st August 2020. It was during their beautiful time in Aqua.
Who is the fiancé of Hilde Osland?
James Lewis Foster is the fiancé of Hilde Osland. James is a professional photographer. There are not many details of James available.
He seems to enjoy his life far away from the limelight. James seems to enjoy his life behind the camera rather than appearing on the camera.
How did Hilde and James meet?
There are not many details of how the couple met for the first time. But Hilde had not shared the frame on her Instagram for a lot of years. It was James Lewis Foster who appeared for the first time on her Instagram.
Hilde shared the photo with James on her Instagram on 25th March 2018. It was their visit to Canada. She has also mentioned "Timberland" shoes as the sponsors of the shoes in the photo. Hilde wrote, "Exploring Canada with my love" on Instagram. She has used the emoji of love rather than directly using the word "love."
Then, Hilde also wished him his birthday on the same day. She mentioned him as a lover and best friend in the photo. They also visited Canada in 2019. It was the last photo that she shared with James on Instagram before revealing her surprise marriage proposal.
Pregnancy Detail of Hilde
Hilde Osland was busy sharing her professional photographs on her Instagram account. She revealed her pregnancy with a picture of her kissing James and with the picture of a baby on 2nd December 2020. The post clearly reflected how much the couple was happy after finding about their pregnancy.
Check out the latest updates on Model Lauren Wood
Moreover, the pregnancy itself was a delightful experience for the couple. James and Hilde shared a lot of pictures together on her Instagram. It was very amazing to observe the happiness of Hilde on her face during the time of her pregnancy.
Hilde Osland even had to face many negative comments during the time of her pregnancy. She used to upload pictures and clips during the time of pregnancy. Hilde even used to read paint her beely and do a lot of cherishing stuff during that time.
Moreover, Hilde even dealt with the comments like she even didn't know the father of her child. It might be because of all the exotic professional shoots that Hilde has done. All these comments seem to be the result of the narrow upbringing of the people.
She even added in the photograph that they had been together for more than four years. And Hilde had preferred to remain silent about her personal life. Hilde used to read all the negative comments but she didn't acknowledge them.
When did Osland give birth to her child?
Hilde gave birth to a baby boy on 2nd December 2020. She revealed it on her Instagram post. Hilde even shared the struggles that she faced during the time of pregnancy.
Similarly, Hilde had preferred to choose the natural process for the delivery of her child. The doctor had given the date of 21st April. But she had not felt any labor pain till the date. So, she decided to wait until the baby naturally wants to come to the world. Hilde went into early labor. The doctors said that they would induce drugs to put the baby from infection if she didn't undergo active labor. They even used hormones for the process but nothing worked.
So, they chose surgical delivery as the only option left. It was later found that the umbilical cord was wrapped around his neck.  The baby and mother are both are completely fine and healthy. The couple named him Ragnar.
Check out the latest updates on Instagram Star Jack Hemmings
Net Worth
There are not many details about properties, salaries, and net worth of Hilde available. Heldi Osland has a YouTube Channel "Hilde Osland." The channel had 2.57K subscribers.
According to socialblade.com, her channel, has an approximate monthly earning of $0.61-$010 and $7-$118 yearly income.
Hilde has a huge Instagram following. She has a total of 3.6 million followers. Her pleasing appearance and pleasing personality became the reason for her first growing Instagram. There are not many authentic details that reveal her Instagram earnings.
Check out interesting facts about Celebrity's Career, Relationships, Net Worth, Lifestyle, and more on Global Stardom.
Tags
Others