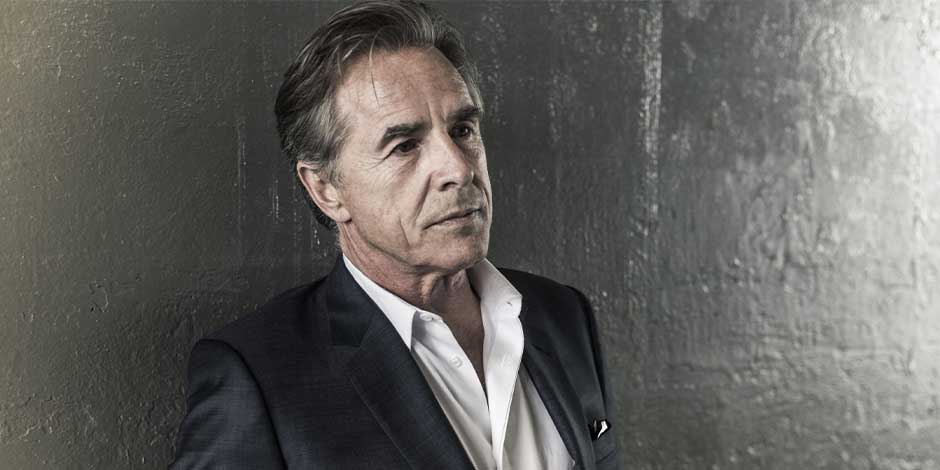 About Don Johnson
Don Johnson is an actor/singer/songwriter/producer/director based in America. He is best known for his role as James Crockett in the crime-drama series "Miami Vice," for which he won a Golden Globe Award. He was also featured in "Knives Out," "When in Rome," "The Rebels," "Nashville 99," "Dragged Across Concrete," and a few other acting roles in his acting career. He is active in Hollywood for over five decades and is featured in over 80 acting roles; in both television and films. He also has a few albums and singles in his name. Don Johnson is currently seventy years old.
Quick Infos
Full Name
Donnie Wayne Johnson
Date of Birth
15th December 1949
Birth Place
Flat Creek, Missouri, U.S.

Parent(s)
Nell Johnson and Wayne Johnson
Occupation
Actor, producer, director, singer, songwriter
Spouse(s)
Melanie Griffith
​(m. 1976; div. 1976)
​​(m. 1989; div. 1996)
Kelley Phleger
​​(m. 1999)
Net Worth
US $50 million
Early Life
Don Johnson was born to Nell and Wayne Johnson on 15th December 1949 in Flat Creek as Donnie Wayne Johnson. His mother, Nell, was a beautician while his father Wayne was a farmer. His parents conceived him when they were just teenagers. He spent his childhood in poverty in the Wichita area of Kansas. He started his acting career during his year in high school from the school productions.
He completed his high school studies from Wichita South High School, after which he enrolled at the University of Kansas to study theater but dropped after a year and moved to San Francisco, where he attended American Conservatory Theater.
Career
Don Johnson's first big stage acting role was in the 1969 stage production of "Fortune and Men's Eyes," where he played the lead role as Smitty. The play was performed at Coronet Theatre in L.A.
In Film
Don Johnson made his big-screen debut form the 1970 film "The Magic Garden of Stanley Sweetheart" as Stanley Sweetheart. The film was a disaster both critically and commercially. He was then featured in "The Harrad Experiment" as Stanley Cole in 1973. He has also made appearances in "A Boy and His Dog" as Vic, "Return to Macon County" as Harley McKay, "Cease Fire" as Tim Murphy, and "Sweet Hearts Dance" as Wiley Boon from 1971 to 1988.
In 1991, he was featured as "Robert Anderson" in the action biker film "Harley Davidson and the Marlboro Man." The film ended up as a disaster in the box-office, earning only $7 million against a budget of $23 million. He is also featured in "Machete" as Lt. Von Jackson. In 2019, he portrayed Richard Drysdale in "Knives Out." His other films include "Book Club," "Django Unchained," "Bucky Larson: Born to Be a Star," "Cold in July," "Tin Cup," "Goodbye Lover" and several other movies. His voice roles include Lieutenant Vincent R. Falcone/Lt. Falcon in "G.I. Joe: The Movie", Wazir's Son in "Alladin and the Wonderful Lamp," and Benno in "Swan Lake."
He will also be featured in the upcoming film "Shriver."
In Television
Don Johnson made his television debut from "Serge" as Deloy Coppersmith in the episode "The Combatants." His next television role was in "Young Dr. Kildare" as Ted Thatcher in the episode "House Call." He was also part of "Kung Fu" as Nashebo, "The Rookies" as Al Devouring, "Cover Girls" as Johnny Wilson, "Nashville 99" as Mike Watling, "What Really Happened to the Class of '65" as Edgar, and several other shows and series before taking the role of Detective James Crockett in the crime-drama "Miami Vice." He portrayed the role in 111 episodes of the show from 1984 to 1989. For his performance in "Miami Vice," he had won a Golden Globe Award in 1986.
He was also part of the 1996 police drama "Nash Bridges" as Captain Nash Bridges. He portrayed the role of 122 episodes from 1996 to 2001 and was also the Executive Producer of the show. His other television appearances include "Eastbound & Down" as Eduardo Sanchez Powers, "Blood & Oil" as Hap Briggs, "Trip Tank" as a voice actor, and "L.A. to Vegas" as Jack Silver along with several other appearances.
In Music
Johnson has two studio albums in his name. His debut studio album "Heartbeat" was released on 11th November 1986. He also has a compilation album in his name titled "The Essential," which was released in 1997. He also has released six singles and was featured in "Till I Loved You" in 1988.
He was also the winner of the APBA Offshore World Cup in 1988 in the Superboat class.
Awards
In Don Johnson's career from 1969 to present, he has been nominated in twelve award functions and has won six of them, including a Golden Globe Awards for his performance in "Miami Vice." He had received a star in "Hollywood Walk of Fame" in 1996.
Personal Life
Don Johnson has married five times in his lifetime. His first two marriages are unknown. He married Melaine Griffith in 1976 and got divorced only months after. They reconciled in 1989 and were together until 1996. They have a daughter together. He also had a relationship with Patti D'Arbanville and has a son with her. He married Jacqueline Phleger in 1999 and are still together. The couple has three children together.
He is a cigar enthusiast. He received a Ferrari as a gift from Enzo Ferrari as an appreciation for his performance in "Miami Vice." He has played numerous roles as a policeman in television and films.
Height and Weight
Don Johnson is five feet nine inches in height and weighs eighty-six kilograms.
Social Media
Don Johnson is not quite active in social media but still has a Twitter handle @DonJohnson with over 30k followers.
Net Worth
According to celebritynetworth.com, Don Johnson has an estimated net worth of over $50 million. He was paid a salary of $150,000 for an episode of "Nash Bridges."
Tags
Others