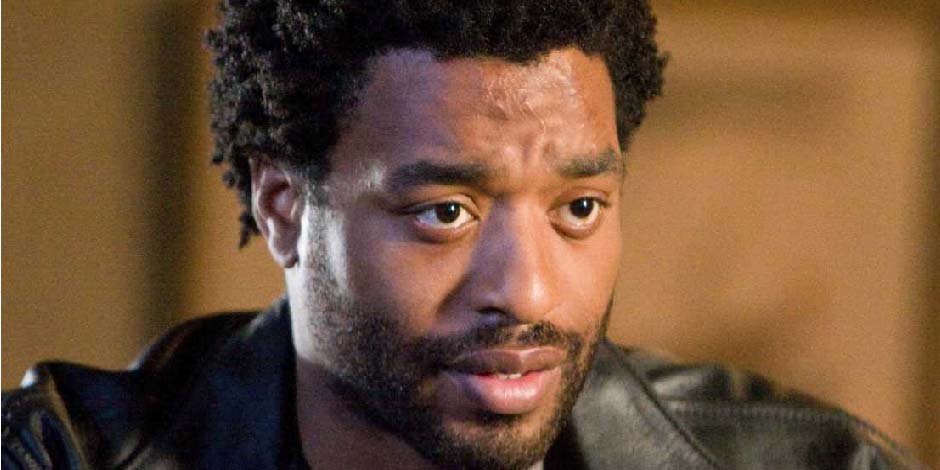 Who is Chiwetel Ejiofor?
Chiwetel Ejiofor is an English-Nigerian actor, director, and producer who has started working in this field as he was interested in acting from childhood days. Firstly, he worked in the theatres and then played in films and series. This actor is popular for his film role in 'Four Brothers' where he played Victor Sweet. Likewise, he is also known for his television role in 'Tsunami: The Aftermath' where he played Ian Carter.
Quick Infos
Full Name
Chiwetel Umeadi Ejiofor CBE
Date of birth
July 10, 1977
Birth Place
Forest Gate, London, United Kingdom
Parent(s)
Arinze Ejiofor
Obiajulu Ejiofor
Occupation
Actor, Filmmaker
Relationship Status
Single
Age
43 years
Height
5 ft 10 in
Weight
78 kgs
Nationality
British
Net worth
US $12 million
Chiwetel has also received various nominations and awards for his amazing acting roles. Apart from acting, he also supports various programs with a social cause. 
Bio, Age, Family, Scar, and Young
Chiwetel Ejiofor's real name is Chiwetel Umeadi Ejiofor. He was born on July 10, 1977, in Forest Gate, London, England to parents Arinze Ejiofor and Obiajulu Ejiofor. His father worked as a doctor and his mother worked as a pharmacist. Chiwetel Ejiofor's father died when he was 11 years old in an accident. This accident also involved him which is why he also got injured. As a sign of this accident, he has a scar on his forehead. He also has a younger sister named Zain Asher who worked in CNN International as a news anchor. Moreover, he is currently 43 years belonging to a Cancer zodiac sign.
Nationality, Height, and Weight 
Chiwetel Ejiofor holds British nationality. His ethnicity is Black who descended from Igbo descent. Besides this, he stands at a height of 5 feet and 10 inches (1.78m/178cm) tall and weighs around 78 kg (172lbs). Additionally, he has an average body type. Ejiofor has a pair of dark brown colored eyes and black colored hair.
Education and University
Talking about his education, he studied at Dulwich College. Moreover, he also enrolled at National Youth Theatre to take acting classes. He also attended the London Academy of Music and Dramatic Art who left this academy as he was offered a film role.
Personal Life, Girlfriends, and Relationships
Chiwetel Ejiofor had been in a relationship with various celebrities.  He dated Naomie Harris from 2000 to 2007. Likewise, he also was in a relationship with Sari Mercer in 2013 but they broke up after few years. He is currently unmarried and single.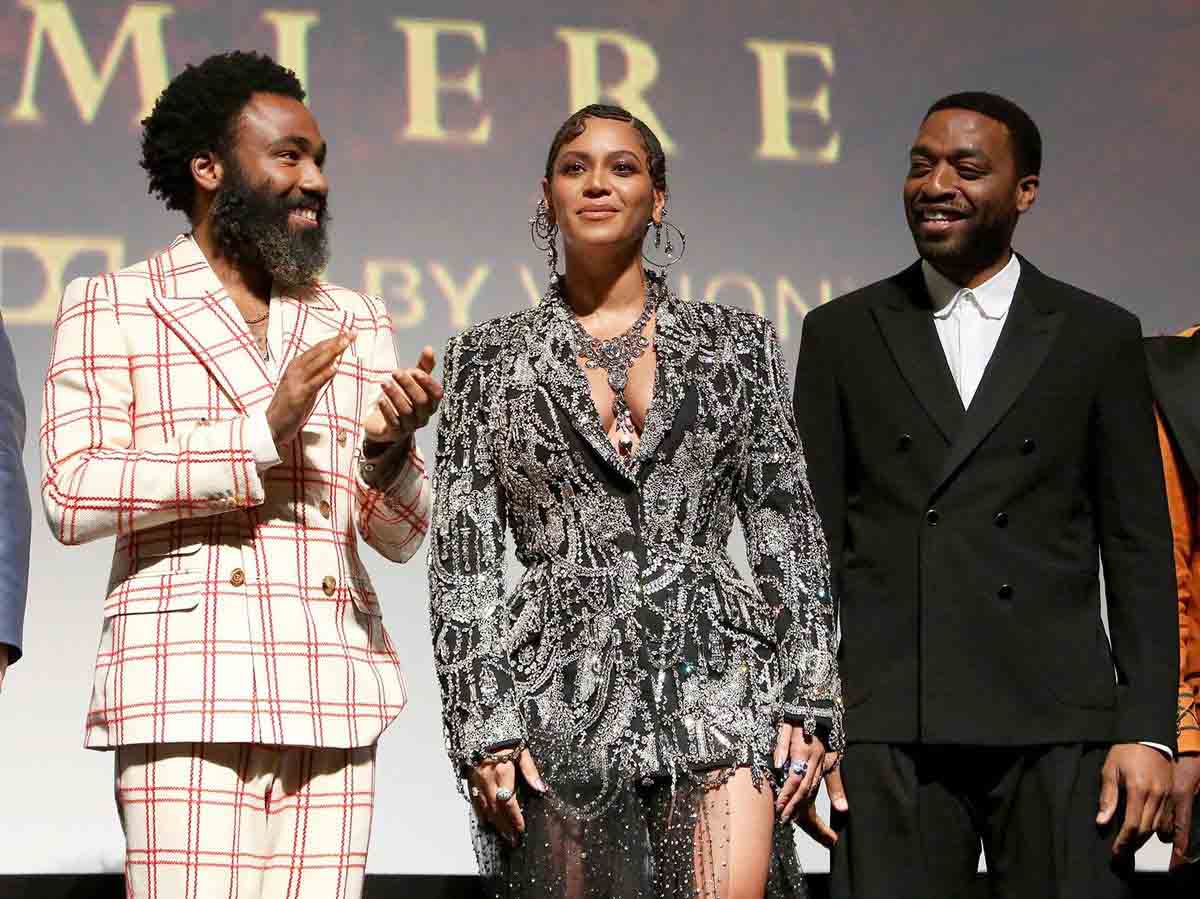 Social Media: Instagram, Facebook, and Twitter
Chiwetel Ejiofor is not available on any social media platforms.
Career
Movies
Chiwetel Ejiofor gave his debut performance in the world of entertainment with the role of Ensign James Covey in the American historical drama movie, 'Amistad' followed by the role of Rix in the 1999 British drama movie, 'G: MT – Greenwich Mean Time'. Likewise, he has also played in movies like 'It was an accident' in the year 2000, 'Dirty Pretty Things' in the year 2002, 'Three Blind Mice' in the year 2003, 'Melinda and Melinda' in the year 2004 and 'Kinky Boots' in the year 2005.
Chiwetel Ejiofor has also played the role of Detective Bill Mitchell in the American heist thriller movie, 'Inside Man' and the role of Luke in the American science fiction thriller action movie, 'Children of Men'. He can also be seen playing in movies like 'Talk to Me' and 'American Gangster' in the year 2007, 'Redbelt' and 'Slapper' in the year 2008, 'Endgame' and '2012' in the year 2009, and 'Salt' in the year 2010. In the year 2013, he appeared in movies like 'Savannah' where he played the role of Christmas Moultrie, '12 Years a Slave' alongside Paul Giamatti and Paul Dano where he played the role of Solomon Northup, and 'Half of a Yellow Sun' where he played the role of Odenigbo.
Likewise, he also appeared in the American superhero movie, 'Doctor Strange' where he played the role of Karl Mordo. Moreover, he has also lent his voice for the roles of Gnome Watson in the 2018 3D computer-animated romantic mystery comedy movie, 'Sherlock Gnomes' and of Scar in the 2019 American musical drama movie, 'The Lion King'. His most recent work came in the year 2020 when he played the role of Copley in the American superhero movie, 'The Old Guard'.
Furthermore, he is also said to appear in the upcoming American romantic comedy heist movie, 'Locked Down' where he will be playing the role of Paxton and the role of Ted in the upcoming American science fiction action movie, 'Infinite'. He will also be appearing as Karl Mordo in the upcoming American superhero movie, 'Doctor Strange in the Multiverse of Madness'.
Television Shows
Chiwetel Ejiofor gave his debut performance on television in the year 1996 with the role of Ebow in the television movie, 'Deadly Voyage' followed by the role of DS McCorkindale in the 2001 British television anthology series, 'Murder in Mind'. Likewise, he played the role of Orsino in the television movie, 'Twelfth Night' and also the role of Ashley Carter for six episodes of the British television legal drama, 'Trust'. In the same year, he also played the role of Paul in the drama series, 'The Canterbury Tales'.
Moreover, he has also appeared for recurring roles in series like 'The Shadow Line' in the year 2011 and 'Dancing on the Edge' in the year 2013. His most recent work came in the year 2019 when he played the role of the narrator for 4 episodes of the series, 'Earth from Space'.
Achievements, Awards, and Honors
Chiwetel Ejiofor is the recipient of various awards. He has won the British Academy Film Awards and the Black Reel Awards in 2014 for his film role in '12 Years a Slave.' Likewise, he also won the Alliance of Women Film Journalists Award for the same film. Ejiofor also received awards like the Chicago Film Critics Association Awards, Critics' Circle Theatre Awards, Florida Film Critics Circle, and many more.
Net Worth
As of the year 2021, Chiwetel Ejiofor has an approximate net worth is $12 million.
Tags
Others