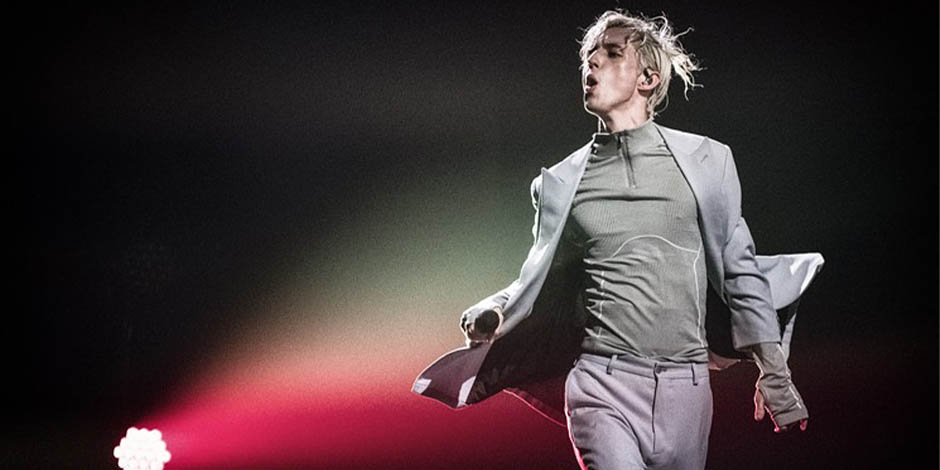 Quick Interesting Facts and Stats About Troye Sivan
Troye Sivan is an extremely talented singer who started as a YouTuber. He is also an actor and appeared in "X-Men Origins: Wolverine" as a younger version of Wolverine. He starred in the "Spud" trilogy from 2010 to 2014. 
He is best known as a singer and has participated in talent shows before. This Australian singer is signed to EMI Australia. Through this label, he released the EP titled "TRXYE" in 2014. The EP was led by the song "Happy Little Pill" and peaked at number five in the Billboard 200. 
He released his debut album in 2015, and it was titled "Blue Neighborhood." 
His latest EP is titled "In a Dream" and was released on the date of August 21, 2020.
| Quick Infos | |
| --- | --- |
| Full Name | Troye Sivan Mellet |
| Date of Birth | June 5, 1995 |
| Birth Place | Johannesburg, South Africa |
| Parent(s) | Laurelle Mellet and Shaun Mellet |
| Occupation | Singer, Songwriter, Actor, You-tuber |
| Partner(s) | Jacob Bixenman |
| Net Worth | US $10 Million |
Early Life and Childhood
Troye Sivan's full name is Troye Sivan Mellet. He was born to mother Laurelle and father Shaun Mellet on the date of June 5, 1995, in Johannesburg. His mother is a homemaker, and his father is a real estate agent.
After apartheid ended and the crime rates became high in South Africa, he and his family moved to Australia. At that time, Troye was two years old and spent most of his time in Perth with his siblings. He has three siblings. 
Until 2009, Troye studied at Carmel School. Later he went on with distance learning. 
Nationality: He is of South African and Australian nationality.
Career
Troye Sivan has a successful career, and it is growing stronger with time. He made it to the list of "25 Most Influential Teens of 2014" list, which was curated by Times magazine in 2014. His career can be divided into three different parts, namely Acting, YouTube, and Music. 
Movies and Television Shows
Sivan's acting career started in 2007 when he appeared in the role of Oliver Twist in "Oliver!". The play was conducted at the Regal Theatre. 
In 2009, Troye appeared in the role of young Logan, better known as Wolverine in the film "X-Men Origins: Wolverine."
From 2010 to 2014, he appeared in the "Spud" trilogy. The first film was released in 2010, and he played the role of John Milton, also known as Spud. "Spud 2: The Madness Continues" and "Spud 3: Learning to Fly" was released in 2014.
His most recent work can be seen in the film "Boy Erased." The film was released in 2018, and he played the role of Gary in it. His song "Revelation" from the movie got him nominated for a Golden Globe Award. 
YouTube
Troye started posting videos on YouTube in 2007. At that time, he only posted videos of him singing. By doing so, he had amassed 27k subscribers. 
In 2012, things took a turn as Troye started posting vlogs on YouTube. This made him very popular, and as of 2016, before he left YouTube, he had 4 million subscribers and a total channel view count of 243 million. He won a Teen Choice Award for collaborating with Tyler Oakley, an American YouTuber, on the video "The Boyfriend' Tag."
Music
Sivan is most famous for his music. As of September 2020, Troye Sivan has released five EPs and two studio albums. Along with it, he has released a remix album, a video album. He has released 22 singles and ten promotional singles. 
"I'm so tired…" "Strawberries & Cigarettes" and "Easy" are his top three most streamed songs on Spotify as of September 11, 2020, and he has 17.3 million monthly listeners worldwide.
Troye was signed to EMI on June 5, 2013. Before he was signed to EMI, he released two extended plays. The first one was titled "Dare to Dream," and it was released in June 2007. The second EP, titled "June Haverly," was released on June 22, 2012. 
EPs
His first release through EMI was the EP titled "TRXYE" and was released on August 15, 2014. The EP peaked at number 2 in Canada and New Zealand, and it peaked at number 5 in the US. It sold 73k copies in the United States. 
His 4th EP was titled "Wild," and it was released to the world to listen to on the date of September 4, 2015. It peaked at number one in the Australian charts and sold over 60k copies in the US. 
He released his fifth extended play titled "In a Dream" on August 21, 2020. It peaked at number 3 in Australia.
Albums
He released his first studio album on December 4, 2015. The album was called "Blue Neighborhood." As of September 2020, it is certified platinum by ARIA and gold by ARIA. The album "Blue Neighborhood" peaked at number 7 on the US charts and the number 6 spot on the Australian charts. 
His second studio album was titled "Bloom" and was released in 2018. The album "Bloom" peaked at number 4 on the US charts and number 4 on the Australian charts. It is certified gold by ARIA. 
Relationships and Personal Life
Is Troye Gay?
Troye Sivan came out as gay publicly through a YouTube video on the date of August 7, 2013, three years after coming out to his family.
Who is Sivan Dating?
As of 2020, Troye Sivan is dating Jacob Bixenman. He inspired his second album. 
Height, Weight, and Age
Troye stands 1.74 meters tall and weighs approximately 59 kg.
As of September 2020, he is 25 years old.
Social Media: Instagram, Facebook, and Twitter
Troye Sivan is active on social media platforms like Instagram, Twitter, and Facebook. He has 11.3 million followers on Instagram, 9.2 million followers on Twitter, and 3.4 million followers on Facebook as of September 2020. He has a website through which people can buy his albums, merch and know more details about him. 
What is Troye Sivan Current Net Worth?
Troye Sivan has been active in the industry since 2006, and at a very early age of 25, he has amassed an estimated net worth of US$ 10 million as of 2021.
Tags
Others