Gossip
How old is 'EveryBody Loves Raymond' star sullivan sweeten?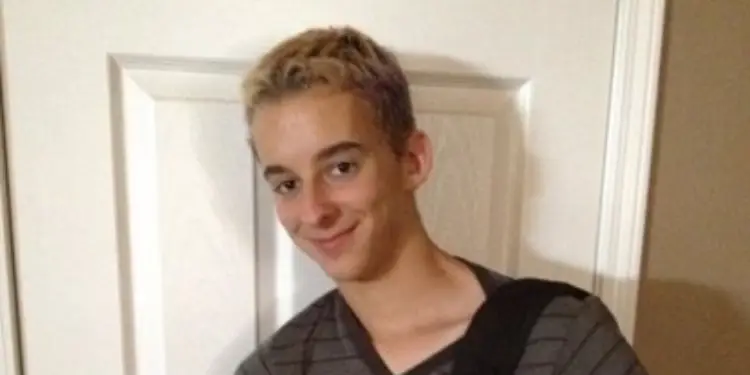 Sullivan Sweeten is a popular individual from America who gained huge fame and limelight after appearing in the sitcom, Everybody Loves Raymond, where he portrayed Michael Barone from 1996 to 2005.
In addition, the actor is also known for his appearance as Jack in Casting, Milton in Even Stevens, and Young Frank in Frank McKlusky, C.I. For those wondering about Sullivan Sweeten's age, keep reading this article.
Sullivan Sweeten's age
The child actor, Sullivan Sweeten, was born on 12th May 1995 in Brownwood, Texas, the United States of America. Sweeten was born to his parents, Timothy Sweeten and Elizabeth Millsap.
The actor had a great childhood with his supportive father and his siblings. As of 2022, Sullivan Sweeten's age is around 27 years old. However, even though the star has reached his mid-20s, he still looks younger and gorgeous like a teenager.
Sullivan has an elder sister, Madylin Sweeten, a younger sister named Maysa Sweeten, and a twin brother Sawyer Sweeten.
Sullivan and Sawyer Sweeten's acting Debut
The duo of twin brothers came side by side while portraying the role of Geoffrey and Michael Barone in a famous comedy show called "Everybody Loves Raymond." The twins made an acting duo when they were only sixteen months old in 1996.
The brothers also worked with their elder sister Madylin who portrayed the role of Ally Barone in the series "Everybody Loves Raymond."
How was Sullivan's Childhood?
Sweeten grew up with his siblings in a big family, so we can assume that he had a great childhood and great memories with his family. But unfortunately,  Sullivan had to face the tragic death of his twin brother at the very young age of nineteen years.
His brother, Sawyer, committed suicide on 23rd April 2015, before his twentieth birthday.
His mother, Elizbeth, had noticed that Sawyer was going through some problems and asked him if he felt depressed or needed to see a doctor or start medication. However, Sawyer didn't reveal any of his problems to his mother. Later he was found dead with a wound from a gunshot to his head.
Check out exciting facts about Celebrity's Careers, Relationships, Net Worth, Lifestyle, and more on Global Stardom.
Tags
Others