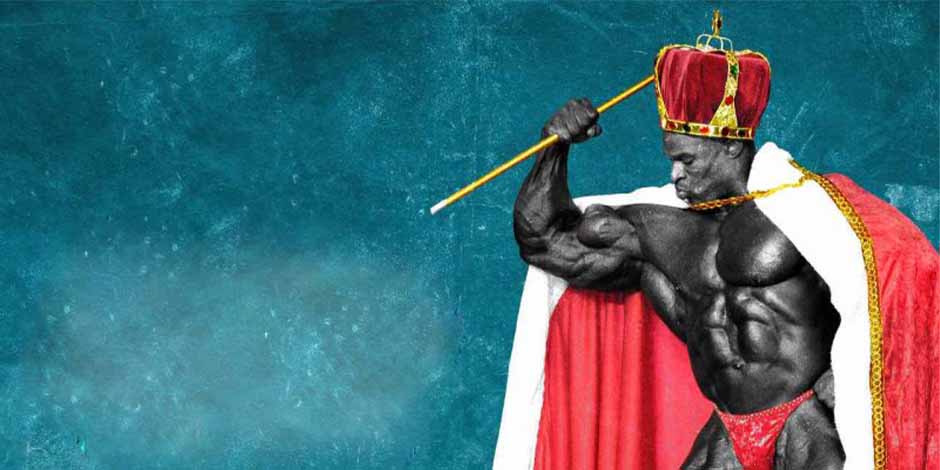 About Ronnie Coleman
Making a name being a sportsperson can be challenging if you do not belong to the most-watched sports category. You got to have a strong determination and passion for the sports you are involved in. Apart from that, it would be best if you also spent time and put all your work to tune yourself and to make you ready to face the challenges on the road you've chosen. This is how you become a legend in your field of sports.
Ronnie Coleman is a professional bodybuilder based in America. He is currently retired. The audience praised him as one of the best bodybuilders ever born. He has won the title of Mr. Olympia eight times consecutively in eight years. He also had a record of most wins by an International Federation of Body Building and Fitness (26 titles). Fellow professional Dexter Jackson broke his record.
Quick Infos
Full Name
Ronnie Dean Coleman
Date of Birth
May 13, 1964
Birth Place
Monroe, Louisiana, U.S.
Parent(s)
Jessie Benton (mother)
Occupation
Retired Professional Bodybuilder
Spouse(s)
Rouaida Christine Achkar (m. 2007 - divorced)
Susan Williamson (m. 2016)
Net Worth
US $2 million
Early Life
Ronnie Coleman was born as Ronnie Dean Coleman to Jessie Benton (his father's name is unknown) on 13th May 1964 in Monroe. He has four half-siblings. He used to play American Football during his University school years for GSU Tigers. He played under coach Eddie Robinson.
He completed his high school studies in1982 from Bastrop High School, after which he enrolled in Grambling State University from where he graduated with a bachelor's degree in accounting in 1986.
Despite having a degree in accounting, he could not get an accounting job and was forced to work at Domino's Pizza. He was so poor at that time that he had to eat supplementary pizza for food. He then worked as a police officer in Arlington until 2003.
Career
Ronnie Coleman's fellow police officer Gustavo Arlotta introduced Metroflex Gym to him. The Gym was owned by Brian Dobson, who offered him a lifetime membership to let Dobson train Coleman for Mr. Texas Bodybuilding Competition. In the competition, he beat Dobson and other participants and won the heavyweight and different categories. His first professional win came at the Canada Pro Cup in 1995. He then won other few competitions and won the Russian Grand Prix in 1997.
He raised among the top in the professional bodybuilding circuit slowly by slowly. His first appearance at Mr. Olympia went un-noticed and slowly raised in ranks from 15th in 1994 to win his first title in 1998, beating Kenneth Wheeler. He won the title consecutively for eight years. He also won the Arnold Classic in 2001, becoming the first man to win it and Mr. Olympia together.
His Mr. Olympia winning streak came to an end in 2006 after Jay Cutler beat him in the finals. His last participation in Mr. Olympia was in 2007, where he finished in the 4th position. In 2011, he started his company, Ronnie Coleman Signature Series, which provides sports nutrition and wellness products.
Ronnie Coleman has also endorsed several products and has made an appearance in several advertisements. During his career, he traveled to multiple countries, including Brazil, China, and Austria. He has made few training videos in which he provides various tips to help upcoming bodybuilders. His training is based on free weights rather than machines.
Because of his extensive training, he had to undergo multiple surgeries, including two hip replacement surgeries. Despite his bad physical condition, he did not stop training, which caused him not to be able to walk without any assists. He also supports Arnold Schwarzenegger's organization Inner-City Games.
He has appeared in the Netflix documentary "Ronnie Coleman: The King," directed by Vlad Yudin, based on Coleman's life. The song "Flexin' on Them" by Quan was dedicated to him.
Awards
Apart from his competition awards, he has also received the "Admiral in the Texas Navy Certificate Award" for his bodybuilding and fitness performance in 2001.
Personal Life
Ronnie Coleman married Rouaida Christine Achkar in 2007 but was divorced only after a short time. He is currently married to Susan Williamson since 2016 and has four children from the relationship.
He is currently fifty-five years old. He belongs to black ethnicity and is a devout Christian.
Physical measurements
Ronnie Coleman is 1.8 meters or five feet, eleven inches in height. His weight ranged from 130-136 kilograms while participating in competitions and 143-145 kilograms off-season. He currently weighs 135 kilograms. His chest is 150 cm wide while his bicep is 61 cm wide.
Social Media
Ronnie Coleman has over 3.8 million followers in his official Instagram handle @ronniecoleman8, and over 245k followers in his Twitter handle @BigRonColeman. However, his Twitter handle is not verified.
Net Worth
According to celebritynetworth.com, Ronnie Coleman has an estimated net worth of $2 million.
Tags
Others