News
BRAVEHEART actor Mike Mitchell passed away at the age of 65 from a "heart attack."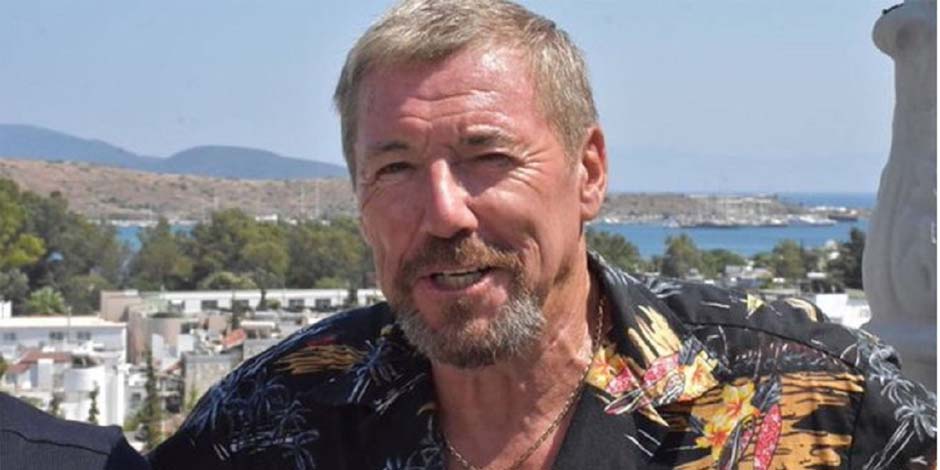 Tributes have flown in from around the world as the shocking news of Mike Mitchell passed away. The news has saddened the entire Hollywood community. 
The 65-year-old Scottish actor shared the screen with Mel Gibson in the 1995 hit epic drama Braveheart and also appeared in the oscar-winning 2000 historical-epic Gladiator. 
Having spent a long career spanning between Hollywood blockbusters and soap operas, Mitchell had impressed numerous people with his performances through the years. 
Mitchell, who had previously been a bodybuilder and had scooped many titles and accolades in the industry, was described as an 'honest man and a dear friend' by his manager. 
Military Veteran and bodybuilder
He also served in the British military and was ranked Captain of the Her Majesty's Special Forces. Crowned "Mr. Universe" two times in his life, his acting career had earned him two international awards. He was also inducted into the World Fitness Federation hall of fame and won an award in Turkey's 2009 Portakal Film Festival.
You might want to learn about Mike Mitchell
The last holiday
Mitchell, 65, was on holiday in Turkey and had just returned from a boat trip and was resting in his holiday resort in Fethiye when he apparently suffered a heart attack and died. 
A Turkish local news outlet said that he was found dead in a cabin at a marina by his manager Burak Ardahan who noted that he was inside for a long time. Upon discovery, Burak immediately called for emergency services, and the actor's body was taken to the hospital morgue for an autopsy.
The Turkish police are investigating the incident, but early reports have suggested he suffered a heart attack while showering and couldn't reach out to help in such a dire condition. It is no surprise that he had previously suffered heart issues in 2006 after winning his fifth World Fitness title.
You might want to read about how Bob Odenkirk collapsed on the stage
The family
Mike is survived by his beloved wife Denise Mitchell and their children back home in Northampton, England, where they presently reside. 
"It was tough to believe. The sudden death of an international actor we managed, an honest person, a real actor, a true friend, my dear friend, has saddened us deeply." said his manager to the Daily Mail. "I've always been honored to be your manager. I wish patience to your wife, dear Denise Mitchell, and your children. And getting to know you and gaining your friendship is invaluable. Sleep in the lights. RIP.," he added.
While a casual film fan may not have heard his name as he did not appear in such huge roles as a lead, but his stage acting and theater performances, his bodybuilding performances are what make him known to the entire industry. He had a very successful stage presence before he even made his debut on the big screen. 
Notable works
The star appeared alongside huge names like Russell Crowe and Joaquin Phoenix in the 2000 Oscar-winning hit Gladiator and movies like City of Hell and The Planet. He also acted in the British soap opera Emmerdale, which has been running from 1972 to date. 
Check out some interesting facts about Celebrity's Career, Relationships, Latest Net Worth, Lifestyle, and many more on Global Stardom.
Tags
Others