News
Actress Christina Applegate has revealed that she has been diagnosed with multiple sclerosis.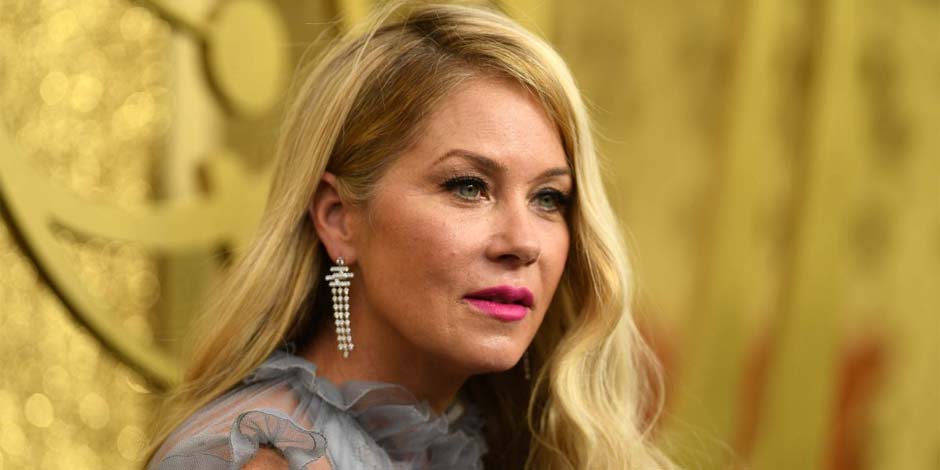 Christina Applegate, the American actress, known for television series like 'Dead to Me' and 'Up All Night,' has recently revealed that she has been diagnosed with multiple sclerosis.
The 49-year-old actress, who has had a successful acting career ever since she was a child, share the sad news on Monday via her official Twitter handle. 
Talking to a 1.4 million huge fanbase that she has, the actress wrote that she had had a strange journey in life ever since the diagnosis. 
Christina requests privacy
"Hi, friends. A few months ago, I was diagnosed with MS. It's been a strange journey. But I have been so supported by people that I know who also have this condition.", Applegate tweeted. "It's been a tough road. But as we all know, the road keeps going. Unless some asshole blocks it."
Having revealed the fact to her fans and admirers, Christina has also requested that she now be allowed some right to privacy, allowing her to focus on her health and condition with more intent and without distractions. 
"As one of my friends that has MS said, "We wake up and take the indicated action." And that's what I do. So now I ask for privacy. As I go through this thing.  Thank you xo", she wrote in a subsequent tweet.
You might also want to know about Gigi Hadid anxiety struggles 
Support by co-workers
Her co-workers and fans have started showing their support on social media ever since the star came out about her health issues. 
Releasing a joint statement, Netflix and CBS Studios said, "We love and support Christina and respect her privacy as she takes the time and space she needs at this moment."
The series being produced by CBS is under production for its third season but has now been halted temporarily after sudden news broke of Applegate's bad health. 
Christina plays the role of Jen Harding in the show as lead and also serves as the executive producer of the program. 
What is multiple sclerosis?
The National Multiple Sclerosis Society defines the disease as "an unpredictable, often disabling disease of the central nervous system that disrupts the flow of information within the brain, and between the brain and body." 
The disease, which seems to affect more women than men and is typically diagnosed during the ages of 20 and 50, is a dangerous condition that should not be taken lightly. 
Having been diagnosed, Christina Applegate now joins the estimated 2.3 million people suffering from the neural disease worldwide.
You might also want to know if Matt Leblanc is married
Not just Applegate, but many stars have revealed recently that they too are living a life with the same condition. Applegate's The Sweetest Thing co-star Selma Blair, reality star Jack Osbourne, talk-show host Montell Williams, and actress Jamie Lynn Sigler, too, have revealed about their battle with multiple sclerosis.
Breast cancer recovery
Unfortunately for Applegate, she was also diagnosed with breast cancer in 2008 but was soon declared cancer-free after performing a double mastectomy. Her battle with toxic diseases was also portrayed on her Netflix show Dead to Me. 
Acting since birth
Christina Applegate was born on November 25, 1971, and has worked in many movies and shows and has earned many accolades.
She has played in movies like Anchorman, Going the Distance, and Hall Pass. 
Starting her on-screen journey with Days of our Lives in 1972 when she was only 3 months old, she kept acting throughout her childhood and was a regular in the show 'Married….with Children' when she was 15. 
Awards and achievements
She has won many young choice awards, a people's choice award for being the best female actress in 2009, and also a primetime Emmy award in 2003. 
We wish Christina a speedy recovery from her condition and can't wait to see her back on our screens, making all our lives more joyful. 
Check out some interesting facts about Celebrity's Career, Relationship, Latest net Worth, Lifestyle, and many more on Global Stardom.
Tags
Others