About Ben Kingsley
Ben Kingsley is an amazing actor known for his numerous achievements and honors in the field of acting. He is best known for his lead role in the movie Gandhi where he portrayed the character of prominent character, Mohandas Gandhi.
Quick Info
Full Name
Krishna Pandit Bhanji
Date of Birth
31 December 1943
Birth Place
Snainton, North Riding of Yorkshire, England
Parent(s)
Dr. Rahitmulla Harji Bhanji and Anna Lyna Mary
Occupation
Actor
Spouse(s)
Angela Morant
​​(m. 1966; div. 1976)​
Alison Sutcliffe
​​(m. 1978; div. 1992)​
Alexandra Christmann
​​(m. 2003; div. 2005)​
Daniela Lavender ​(m. 2007)
Net worth
US $70 million
Early life
Kingsley was born on 31st December of 1943 in the village of North Riding of Yorkshire called Snainton in England. Thus, he belongs to an English nationality. His given birth name was Krishna Pandit Bhanji, and his full name is Sir Ben Kingsley. His father belonged to Indian ancestry while his mother was of English descent. His father's name is Dr. Rahitmulla Harji Bhanji, and his mother's name is Anna Lyna Mary, an actress, and model of her time.
Kingsley joined Manchester Grammar School in Manchester for his education, and he was also the classmate of future actor Robert Powell. Kinglsey spent most of his time in the suburban town named Pendlebury and grew up there.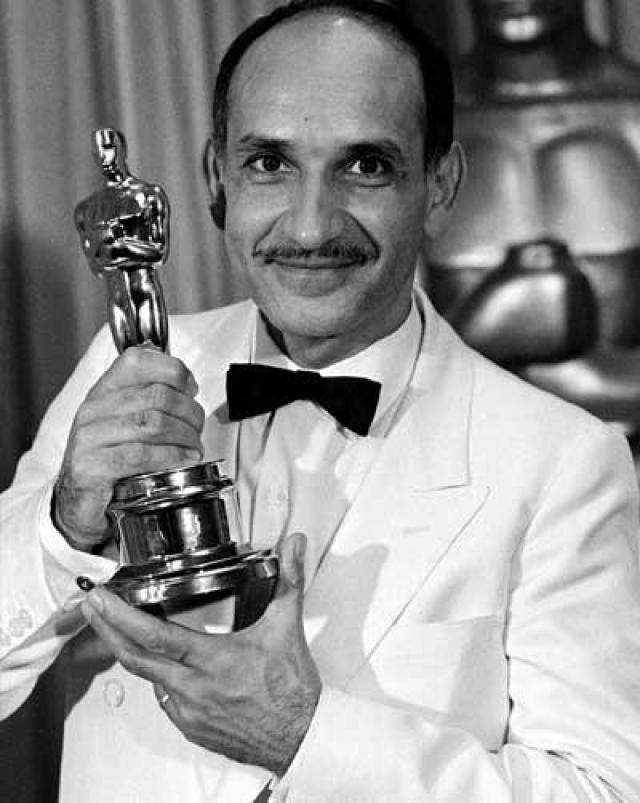 Career
Ben Kingsley was involved in acting and drama since his college life. He joined De La Salle College, where he used to apply himself in various theatrical work. He graduated from college and joined the Royal Shakespeare Company to carry out his other acting career.
During his early career days, he was involved in theatre acting. He did not make his film debut until early 1972. Before appearing in the film, he performed in various theatres performing Shakespeare's plays like Hamlet, The Tempest, Richard III and Much Ado About Nothing, etc. Among other Shakespeare's play, Kingsley starred in A Midsummer Night's Dream.
Kingsley had difficulty getting a job because of his birth name, so he got himself and English name, Ben Kingsley, in 1960. He made his film debut appearing in an action thriller film called Fear Is the Key. He also starred in Coronation Street, which is a British soap opera for a year. Kingsley made his starring debut from the historical drama TV series called The Love School, where he portrayed the character of Dante Gabriel Rossetti in 1975. That year, he also appeared in the Dickens of Rossetti.
Ben Kingsley made his breakthrough in the film career after his starring role in Gandhi's biographical film. He was awarded countless honors for his performance in the movie. After that, he starred in numerous other movies, namely, Turtle Diary in 1985, Without a Clue portraying Dr. Watson's character. He also starred in the biographical film called Bugsy in 1991, for which he received the nominations for Best Supporting Actor. Following year, he starred in horror film Suspect Zero, mystery drama film -Death and the Maiden, and as a supporting actor in Sexy beast.
In 2001, he played the lead role in the biographical film called Anne Frank: The Whole Story, for which the audiences highly praised his performance. He received the Primetime Emmy Awards nomination and Golden Globe Award nomination for outstanding lead actor and best actor.
In 2003, Ben Kingsley received various nominations for his tragic film, House of Sand and Fog. In 2011, he appeared in an adventure drama film named Hugo and received the Saturn Award nomination. Since then, his breakthrough movie is Iron Man 3, where he portrayed the character of Trevor Slattery. Other than film, he has also voiced for animated series like The Jungle Book and The BoxTrolls.
Personal life
Talking about Kingsley's personal life, he doesn't fail us to surprise about the number of women he has married and dated in the past. His history goes back to 1966 when he married an English actress, Angela Morant. They had two children together, namely Thomas Bhanji and Jasmin Bhanji. Their relationship lasted for ten years. Kingsley again got married in 1978 to a British director named Alison Sutcliffe and had two sons, Ferdinand Kingsley and Edmund Kingsley, who followed their parent's path. After 14 years of marriage, they got divorced in 1992, and Kingsley again got committed to Alexandra Christmann in 2003, but the marriage lasted only for two years. Kingsley immediately divorced her after she was caught cheating him for another guy.
Currently, Kingsley is happily living with a Brazilian actress named Daniela Lavender, to whom he got married in 2007. They do not have their children but are leading their best life with each other's support.
Kingsley is not a social media user, so it isn't easy to point out his life that he's living daily, but we sure do hope that he is living his life to his fullest.
Physical statistics
Ben Kingsley is in his mid-70's, and he's fit and healthy. He has a height of 5 feet and 8 inches, and he weighs around 74 kg. Even in his 70's, he has succeeded in attracting numerous women towards him.
Honors
In 2002 New Year Honours, Ben Kingsley was honored with Knight Bachelor by Queen Elizabeth II. It was also the day when Kingsley turned 58. Kingsley showed how deeply honored he felt to be a knight. His handprints are still on display in Leicester Square in London.
Kingsley won his Grammy award for his performance in the movie Gandhi. He was rewarded with Best Spoken or Nonmusical Recording for The Words of Gandhi in 1984. The same year, he received the fourth highest civilian award of India, Padma Shri. Kingsley is also one of the few actors to be starred as Hollywood Walk of Fame.
Awards & nominations
Ben Kingsley has played numerous movies and has been awarded for his outstanding performances in the film. He has achieved countless nominations as well. He won an Academy Award for Best Actor in 1982. He also earned BAFTA, Golden Globe Awards, and from his movie Gandhi all in 1982. In 1985, he received the highest award of all- Grammy Award for Best Spoken Word Album for his performance in "The Words of Gandhi." He won the Critics' Choice Movie Award for Best Supporting Actor in 2001 for the movie Sexy Beast. The same year, he won Screen Actors Guild Award for Outstanding Performance by A Male Actor in a Miniseries or Television Movie for his performance in the movie Anne Frank: The Whole Story.
In 2013, he achieved Saturn Award for Best Supporting Actor for Iron Man 3. In 2015, he was awarded Annie Award for Outstanding Achievement in Voice Acting in an Animated Feature Production for his voice in the animated film The Boxtrolls.
Net worth
Ben Kingsley has a net worth of 70 million dollars. His movies are the source of his income.
Tags
Others