News
Tributes paid to Newport author and journalist Dawn Foster
Journalists from all over the UK have paid their tributes to the journalist and author Dawn Foster, whose untimely demise has saddened the journalism-sphere. Foster, who was suffering from a long-time illness and was only discharged from the hospital on Friday after surgery, has died at a ripe age of 34 in her home in Newport, South Wales. 
The alt-left journalist and free speech advocate worked as a staff writer for Jacobin magazine. Also, they were a contributor to the London Review of Books and the Times Literary Supplement. Apart from that, she wrote for the Guardian's comment pages on various social justice issues and the UK housing crisis.
In 2015, she wrote for the Guardian with brutal honesty: "It's never socially acceptable to reply to the question 'How are you?' with 'Shit, actually,' even when for the vast majority of the time that's true."
Dawn Foster, who had been chronically ill for a long time, was confident in her weakness and didn't let her physical disability hold back her aspirations. 
In her short yet memorable lifetime, Dawn Foster published two books: Lean Out, a critique of the rise of "corporate '1% feminism'", and Where Will We Live?, where she lets out her waspish pen against the government and corporate mega-scheme to promote the rise of the UK housing crisis. She had been working on another book, which now, sadly, sits unfinished.
A number of her close friends including, James Butler, co-editor of the leftwing media organization Novara posted a message on their Twitter account about Foster's untimely death that has shocked the entire industry and practitioners of factual journalism.
"We are immensely saddened to announce that our dear friend @DawnHFoster died suddenly at home this week, related to her long-term illness.", wrote Butler. "Dawn never wavered in her belief in a better world and was never shy about fighting for it. She did not modulate her beliefs in pursuit of professional advancement. The world did not always treat her kindly, but I never saw a trace of self-pity in her. I admired that greatly."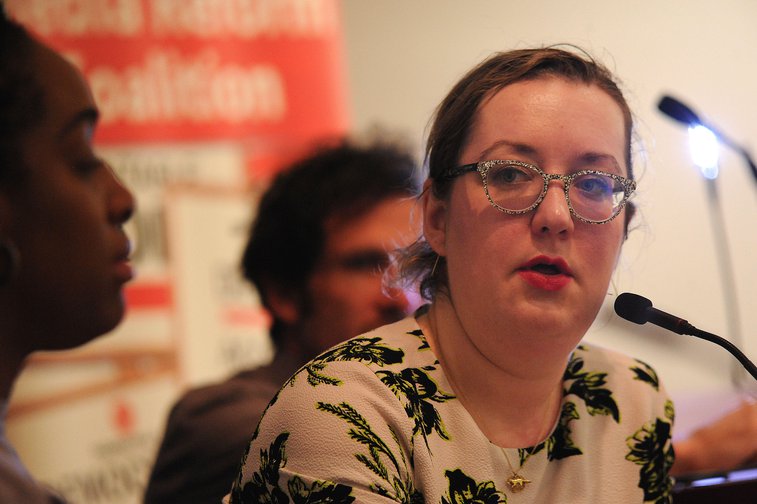 Dawn Foster, an icon for modern-day independent journalism, had epilepsy and several other health complications. Yet, even during her tough times, she made sure to send out the message against the corporations and the capitalists who exploited the hard-working people of the United Kingdom and the world.
After being discharged from the hospital on Friday, she tweeted that she was going to the pharmacy to get her medication and emphasized that we should use community pharmacies and not 'big corporations. for our medicinal needs.' "I love mine. They're just as much help as the GP surgery in an emergency, true heroes.", she tweeted.
That happened to be her last message to the public as she went missing from the social sphere for the weekend, raising concerns among her friends, who later discovered her at home, already dead. 
Podcaster Helen Zaltzman wrote: "No posthumous euphemizing for @DawnHFoster: she was, in truth, my most terrifying friend. And one of the funniest and cleverest. The most bellicose, stylish, merciless, dauntless. Her work on inequality was so important. I learned so much from her."
You might also like to know about Kim Khazei Net worth
Dawn Foster also worked closely with Dogs Trust Freedom Project, an organization that provides foster homes for dogs who don't have a home or were in a house with domestic violence and didn't have a safe future. 
She truly believed in what she stood for, up until her last moment, and despite not being renowned across the world as a media celebrity, Dawn Foster fought causes that concerned all of us her entire life. So the least we can do now is thank her with sweet remembrance. 
Check out some interesting facts about Celebrity's Career, Relationships, Latest Net Worth, Lifestyle, and many more on Global Stardom. 
Tags
Others