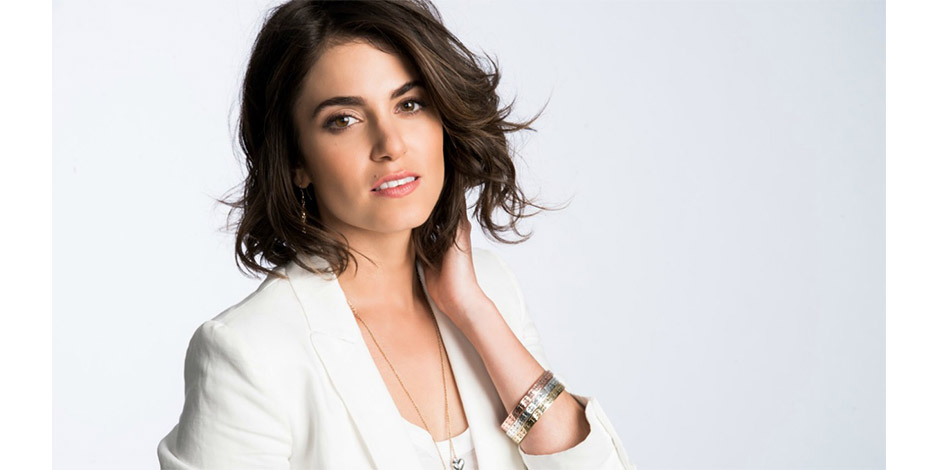 About Nikki Reed
Nicole Houston Reed, famously known as Nikki Reed, is an American actress, singer-songwriter, and screenwriter famous for her role in Twilight saga. She became popular after her role in Thirteen. She is an award-winning actress and a successful singer. 
Quick Info
Full Name
Nicole Houston Reed
Date of Birth
May 17, 1988
Birth Place
Los Angeles, California, U.S.
Parent(s)
Seth Reed and Cheryl Houston
Occupation
Actress, Screenwriter, Singer-Songwriter, Entrepreneur
Spouse(s)
Paul McDonald
​​(m. 2011; div. 2015)​
Ian Somerhalder
​​(m. 2015)
Net worth
US $17 million
Early Life
Nikki Reed was born on May 17, 1988, in West Los Angeles, California, the United States as the daughter of Seth Reed and Cheryl Houston. Her mother, Cheryl, is a beautician and her father, Seth, is a production designer. She has two siblings, an older brother, Nathan August Reed, and a younger half-brother, Joey Reed. Nikki's mother is a Christian while her father was Jewish. Although Nikki was raised without religion, she identifies herself as Jewish. Reed's family life was hard from an early age as her parents split up when she was only two.
Her mother raised Nikki after their parents divorced. When she was only 14 years old, she moved out of her house and started living independently in the Los Angeles area. Reed went to Alexander Hamilton High School but dropped out and graduated through homeschooling. 
Career
Nikki Reed's acting career started in 2003 when her mother's friend 'Catherine Hardwicke', who is a scriptwriter, invited her to work on the script of the film 'Thirteen.' She got a chance to star in the film too, which was her first film and was a successful film. Reed got public recognition after the movie. She appeared on an episode of 'The Ellen DeGeneres Show' and hosted some award functions between 2003 and 2005. In 2005, she got a role in the film 'Lords of Dogtown' portraying 'Kathy Alva' in the movie. The same year she played a role in movies 'Man of God' and 'American Gun' and was featured in the band 'Santana' song 'Just Feel Better.'
In 2006, Nikki Reed was featured in the teen drama TV series 'The O.C.' as 'Sadie Campbell' and another drama 'Justice.' She got the title character in the film 'Mini's First Time.' Nikki won the 'Solstice Film Festival Award' for 'Best Actress' for her film's role. Nikki usually gets sexually appearing characters and roles in most of her movies. In 2008, Reed was cast in the fantasy romance film 'Twilight,' portraying 'Rosalie Hale.' The movie was a hit around the world.
In 2009, she executive-produced and starred in the comedy-drama film 'Last Day of Summer.' Nikki reprised her role in the next two sequels of the twilight series 'The Twilight Saga: New Moon' and 'The Twilight Saga: Eclipse' in 2009 and 2010, respectively. Both the movies were box office hit too and also won some awards. However, the series had mixed reviews from critics and audiences.
In 2010, Nikki Reed portrayed 'Jesse Campbell' in the film 'Chain Letter.' Reed's starred in the 2011 crime thriller film 'Catch .44'. Nikki again reprised her role of 'Rosalie Hale' in the next two sequels 'The Twilight Saga: Breaking Dawn-Part 1' and 'The Twilight Saga: Breaking Dawn-Part 2' in 2011 and 2012. Both were box office hits, and 'Breaking Dawn Part 2' became the Twilight series's highest selling movie. In 2013, Reed was appeared in the movies 'Empire State', 'Pawn' and 'Enter the Dangerous Mind.' In 2014, Nikki played the role 'Meredith Downs' in the sports comedy 'Balls Out.' Nikki appeared in 15 episodes of the drama series 'Sleepy Hollow' portraying 'Betsy Ross' from 2015 to 2016.
In 2015, Nikki Reed was featured in the music video of Nikki Minaj's 'Til It Happens to You.' In 2016, Reed's co-produced and starred in the horror film 'Jack Goes Home.' The last movie she appeared in was the 2016 film 'A Sunday Horse.' In 2019, she appeared in episodes of the series 'Dollface' and 'V-Wars.' Reed's has won awards for films of the 'Twilight' series, 'Familiar Strangers' and 'Thirteen.'
Personal Life
Nikki Reed was married to singer-songwriter and former American Idol contestant Paul McDonald. They met with each other at the premiere of Red Riding Hood in March 2011. They started dating and soon moved together. Their engagement was confirmed in June 2011, and they were married to each other on October 16, 2011, in Malibu, California. Their marriage did not last long as they announced that they lived separately for about six months in March of 2014. Finally, Reed filed for divorce in May 2014, and it was finalized on January 2, 2015.
After her divorce was finalized, Nikki Reed soon got engaged with actor Ian Somerhalder who she had been dating since mid-2014. The couple confirmed their engagement in February 2015, and they married on April 26, 2015, in Malibu. They have one daughter together, and they shared the pregnancy news via Instagram on May 4, 2017. Reed is also involved in social works, which helps both humans and animals. Reed was honored with ASPCA Compassion Award for her help in animal welfare. Nikki has also formed a jewelry brand named BaYou with her friend Morgan Bogle. The company is partnered with Dell and works to turn recycled technology into jewelry. 
Age, Height, Nationality and other facts
Born on May 17, 1988, Nikki Reed is 32 years old (at the time of writing). She was born in California, USA, so she is an American. Reed stands at 5 feet 4 inches tall that is 1.63 m and 163 cm. She is ¾ Ashkenazi Jewish and ¼ German. Reed weighs about 53 kg (117 lbs.). Her Zodiac sign is Taurus. She has a fair complexion, Dark Brown Hair, and Hazel eyes. Reed has a slim body, and she measures at 34-23-33 inches. 
Net Worth
Nikki Reed is a famous actor as well as a singer. Her net worth is estimated to be $17 million. 
Tags
Others