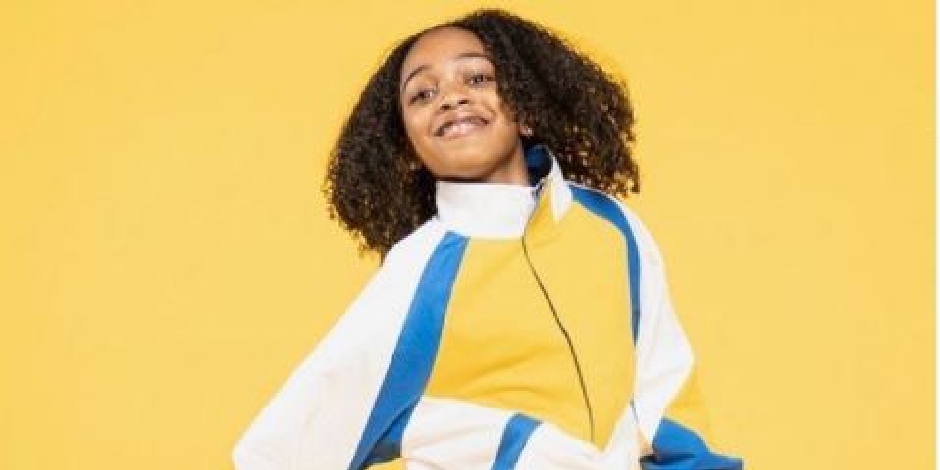 Nevaeh Moore, a child actor, Entertainer, singer as well as a songwriter from Chicago. She is well-known for her outstanding performance in the movie 'Respect' alongside Hailey Frances Kilgore which was completed in 2021 and ready to be released. She portrayed Young Carolyn in the movie Respect.
| Quick Wiki | |
| --- | --- |
| Full Name | Nevaeh Moore |
| Date of Birth | 21st October |
| Birth Place | Chicago, Illinois |
| Parent(s) | Unknown |
| Occupation | Actor, SInger, Song Writer |
| Relationship Status | Single |
| Age | Unknown |
| Weight | Unknown |
| Height | 4'4" |
| Nationality | American |
| Zodiac | Libra |
| Ethnicity | Unknown |
| Net Worth | Unknown |
How was Nevaeh's childhood like?
Nevaeh Moore is a multi-talented young actress who was born on 21st October. Her mother's name is Angelique Moore. She has been inspiring Nevaeh to work on her acting skill and supporting her for her better future career. She was born in Chicago, Illinois residing in Atlanta, GA. She is the only child of her parents. She lives with her mother and nanny. The detail about her father and her parent's occupation is yet to be specified.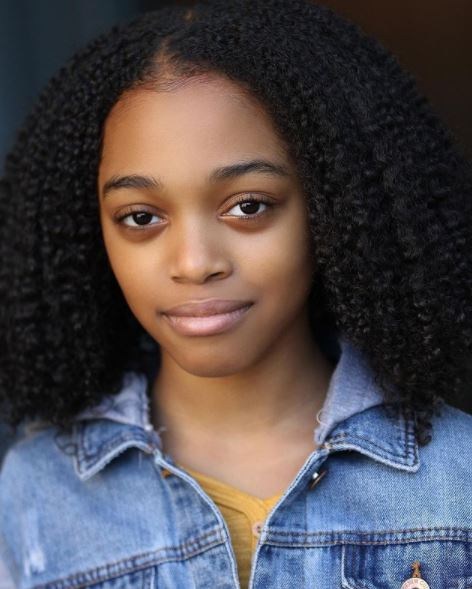 Education
Nevaeh is studying extensive training with her favorite coach/teacher Jonna Carlita Johnson in 'Advanced Chubbuck Technique'. She shares lots of pictures of her online classes on her official account. Her teacher Jonna Johnson and Nevaeh Moore shares a very special bond. Her teacher sends her birthday gift and teaches her to be the best actor. Advanced Chubbuck Technique is where she is polishing her skill. 
How did Nevaeh Moore start her career?
The child actress is a passionate actor who has been acting since 4 years old. She started working at a self-recorded television show. She is represented by @yjbtalent.
In 2020, she got a huge opportunity to show her acting skill to the world. She got a chance to work in the movie Respect. She portrayed Young Carolyn in that movie. With this movie, she steps into the world of Hollywood. In November 2020, she released her music video titled 'Kidnation'. She represents Nevaeh Moore's movie 'Respect'.
The film Respect is written by Tracey Scott Wilson and Callie Khouri and is directed by Liesl Tommy. The movie is based on the life story of Legendary R&B singer, Aretha Franklin and falls on genres: Biography, Drama, and Music. It was released on 13 August 2021 in the USA and Canada.
Hobbies
As we mentioned earlier, she is a multi-talented girl who has a lot of hobbies and is very active in outdoor activities. She is very passionate about singing and playing some Piano. She always works on expanding her skills no matter what. She loves skating and dancing. She has very good writing skills. 
Personal life
The actress is very close to her mother Angelique Moore. She shares a lot of photos with her mother in her profile. Her mother is the one who is supporting in every step of Moore's career. About a year ago, she became a good friend of Kaylee. 
Also, her agent 'Dorecia' @dorecia85 never miss any chance to offer her a great audition. She is no less than her family. Nevaeh is very thankful for her hard work. She loves her acting teacher Jonna Carlita Johnson who has been improving Moores acting. 
Body Stats
The very hardworking and talented actress Nevaeh Moore has a medium height of 4 feet and 4 inches which is 1.32 meters. She has black color hair and eyebrows. She has thick bouncy curly hair of mid-back length. She has expressive black-colored eyes. She has a dark skin tone and a pointed nose. We will soon update them about her weight and body measurement.
Social Media
Nevaeh Moore is active in social media. She is available on Facebook and Instagram. She has 245 followers on her Facebook with the username @iamnevaehmoore. She has 879 followers on Instagram with the username @iamnevaehmoore. Her account is handled by her mom. 
Net Worth
Nevaeh Moore earns a good amount of money from her television show and videos. She also sells mechanize. The exact information about her net worth is yet to be specified.
Check out interesting facts about Celebrity's Career, Relationships, Net Worth, Lifestyle, and more on Global Stardom.
Tags
Others