Gossip
What is the relationship of Kelsy Ully and Jonathan Scott? Learn about their full relationship details.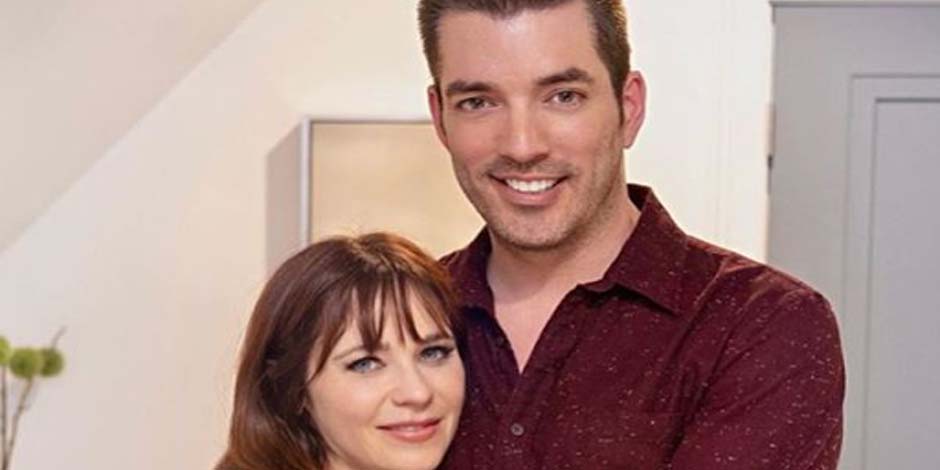 Jonathan Scott is a well-known actor known for his performance in a popular reality show called Property Brothers. At the same time, Kelsy Ully is an American personality who got fame after she married Jonathan.
Kelsy Ully and Jonathan Scott were love birds but clearly weren't soulmates. Many fans are unaware that Jonathan was left alone and heartbroken ten years ago when he separated from his first love Kelsy.
As per Jonathan, Ully was a very controlling and pre-planned person who had already figure out what she wanted to do to progress their relationship. She even rushes to get married, which leads them to hasty marriage life. On the other hand, Scott didn't want to know what he wants in his relationship, he wanted to love her with a full heart, and he never denied her decision.
After they separated, Jonathan says, " We were young, and there was a rush going into it. She wanted to get married on 07/07.07.. so it wasn't something that naturally happened."
You might want to know more about Kelsy Ully
How did Kelsy Ully and Jonathan Scott meet?
Kelsy Ully and Jonathan Scott met each other in their mid-20s in around 2002. Kelly used to work at Canadian Airlines as a crew scheduler whereas, Scott was learning how to flip houses with his brother. After dating for five years and sharing a strong bond for more than seven years, Kelsy Ully and Jonathan Scott decided to knot the tie.
Why did Kelsy Ully and Jonathan Scott got divorced?
Shortly after marriage, not more than 2 years, the couple decided to separate from each other, but their proceeding didn't go well due to which this duo didn't legally separate until 2013.
During their marital life, Jonathan felt suffocated and clearly was dominated by Ully. He didn't want to be in such a relationship, but he couldn't feel free even after filing a divorce. He had an ugly fight over a property the couple shared in Canada. This home was passed to Scott, but Ully claimed that she was Harassed and duressed to sign the property.
What was the condition of Jonathan Scott after the Split?
Jonathan had a dark and tough time after splitting from each other. They were having an issue long before splitting. Scott tried his best to keep his marriage. After Ully took a job as a waitress at Las Vegan Pool club, she worked every time, and Scott rarely sees her.
Not only that, she even changed her Facebook status from married to blank when she didn't split with him. All this memory made him frustrating, and he went into a depression. He didn't know that he could fall in love again or will be heartbroken forever.
As of 2021, Jonathan Scott is in a romantic relation with renowned actress Zooey Deschanel. He dated television producer Jacinta Kuznetsov. It seems like he has been able to come out of depression and find his love again. Uly's current relationship status is not available.
Check out some more interesting facts about Celebrity's Career, Relationships, Lifestyle, Latest Net Worth, and many more on Global Stardom.
Tags
Others