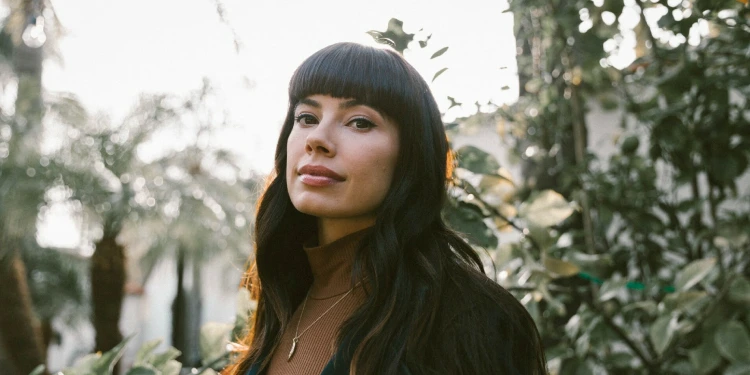 Jenna Lyng Adams is renowned as an actor, producer, and screenwriter. She is known for her character as Darshani in the Netflix series The Kominsky Method. In 2015, Adams came into the limelight after playing Kate in the award-winning mystery crime drama movie Uncle John.
Jenna Lyng Adams got a breakout character as acting student Darshani in the Netflix comedy series The Kominsky Method in 2018. Jenna is also known for her screenwriting and acting in the thriller movie Before the Fire.
Quick Wiki
Full Name
Jenna Lyng Adams
Date of Birth
17 Sepetember, 1987
Birth Place
USA
Father
N/A
Mother
N/A
Profession
Actress, Producer,
Screenwriter
Age
35 years old
Weight
55 KG
Height
5 feet 4 inches
Nationality
American
Zodiac
N/A
Ethnicity
White
Body Measurement
N/A
Eye Color
Dark Brown
Hair Color
Black
Relationship Status
Married
Spouse
Jackson Adams
Children
N/A
Net Worth
$1 million to $5 million
Early Life & Age
Jenna Lyng Adams was born in 1987, on September 17, in the United States of America. As of 2022, she is 35 years old. Adams has not shared her parent's and siblings' details. Jenna holds American nationality and belongs to the white ethnicity. Lyng grew up in Minnesota and was involved with several theatre companies.
In addition, she participated in school plays. Regarding his educational background, Jenna graduated with a Bachelor of Movie Production from Emerson College in Boston, Massachusetts.
Career
Jenna Lyng Adams started her acting career in the 2010 short comedy-drama video Your Boyfriend's Funeral, a seven-minute video by director Dan Kwan. Adams starred in the character of Ashley in the video alongside Amin Mammadoc. In 2011, she was featured as Zooey in director Nick Gordon's short movie Being Henry.
You might also want to know about Chania Ray.
In 2012, Adams earned her first television character when she was cast in the character of Brooke in the comedy television series Girl Crazy. In addition, Jenna guest-starred in the character of a hot girl in the sports-drama series Make It or Break It and featured in the dark comedy short Otis.
In 2013, she featured as Selina in Waymon Boone's thriller movie The Devil's in the Details and Selene Dawson in the T.V. movie Brandt Point, directed by Emile B. Levisetti and co-written by Meredith Lavender and Marcie Ulin. She also featured in the action-comedy television series Run DMZ and the short drama Aegis. In 2014, she starred in the character of Sharla, The Elf Queen on Fantasy Women Battles, in which 16 women combatants fight to the death playing fantasy characters.
Adams emerged after portraying the character of Kate in the 2015 mystery crime drama movie Uncle John, auteur by Erik Crary and Steven Piet and directed by Piet. The film won various awards and nominations for its excellent screenplay and cinematography. In 2015, Adams also starred in the character of Whitney in Levon Mergian's short drama The Desert King alongside Josiah Lipscomb.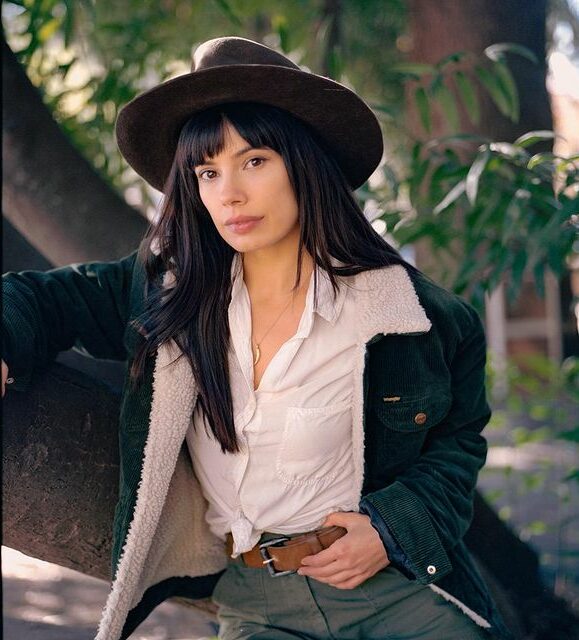 In 2018, she was featured as Miss U.S.A. in an episode named 'Heavy is the Crown' of the sci-fi comedy television series Miss 2059. The show was auteur by Anna Akana, Aaron Brownstein, and Simon Ganz. She also featured in the comedy movie Spivak, co-written and co-directed by Anthony Abrams and Adam arson Broder. Later, she featured in an episode of the action drama series S.W.A.T. in 2019.
She then starred in the character of Ava Boone in the 2020 thriller movie Before the Fire. In the movie, pandemic epidemics force Ava Boone to escape to her rural hometown, where she finds something more savage than any virus waiting for her.
Jenna is also a screenwriter. First, she wrote the short fantasy drama As They Fade, a poetic story of a young girl named Abby (played by Shelby Flannery). The series was published in January 2010. She then penned the thriller movie Before the Fire, in which she also starred.
You might also want to know about Allie Bieber.
The movie was first released on March 7, 2020, at Manchester Movie Festival and Cinequest Movie Festival. Later, it premiered on television on December 30, 2020. According to Jenna, Before the Fire is a story about "facing your trauma and finding redemption when all hope seems lost."
Jenna Lyng Adams is working on creating a dark comedy, So Much, based on Anna Akana's 2017 book, ' So Much I Want to Tell You: Letters to My Little Sister.' A TV film made for HBO Max, So Much, will be starring Jim Parsons and Anna Akana. The T.V. movie is expected to be released in 2021.
She has also worked as a producer for various shorts, like Universal Superkinetics (2008), As They Fade (2010), Warren Budd and His Propeller Plane (2010), and Troop Hood (2015).
Jenna Lyng Adams also was one of the producers of the comedy mini-series Pretty Vacant (2016). Additionally, Adams will be serving as an executive producer for the upcoming T.V. movie So Much. Moreover, she directed the short fantasy drama As They Faded in 2010. She also worked as a casting director for a couple of series in 2016.
Relationships/ Dating/ Kids
Jenna Lyng Adams is a happily married woman. She married Jackson Adams. He is a director and writer who worked extensively in original and commercial content online. Adams is also the associate creative director at a content organization named Porta A.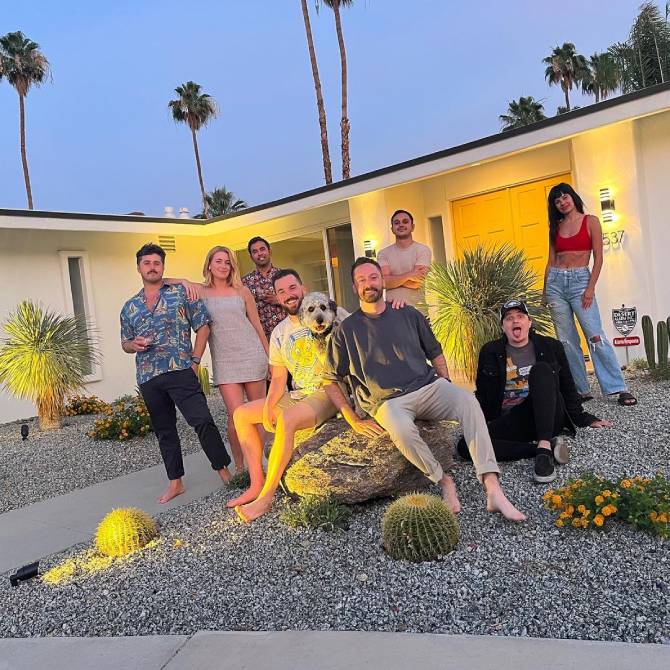 Body Measurement
Jenna Lyng Adams stands at 5 feet 4 inches and weighs 55 kg. She has a beautiful face with dark brown eyes and black hair. However, Jenna has not shared her exact body measurement.
Social Media
Jenna Lyng Adams is active on her social media accounts. She is active on her social media account like Instagram. Adams amassed over 13.1k followers on her Instagram. However, Jenna is not active on her social media accounts like Twitter and Facebook.
You might also want to know about Genevieve Yatco Gonzales.
Net Worth
Jenna Lyng Adams is a well-known actress, writer, and screenwriter. She has done such a great job in her career. Jenna has amassed a decent amount of money throughout her career. Lyng estimated net worth is around $1 million to $5 million.
Check out some interesting facts about Celebrities' Careers, Lifestyles, Relationships, Latest Net Worth, Height, Weight, Age, Rumors, and many more on Global Stardom.
Tags
Others