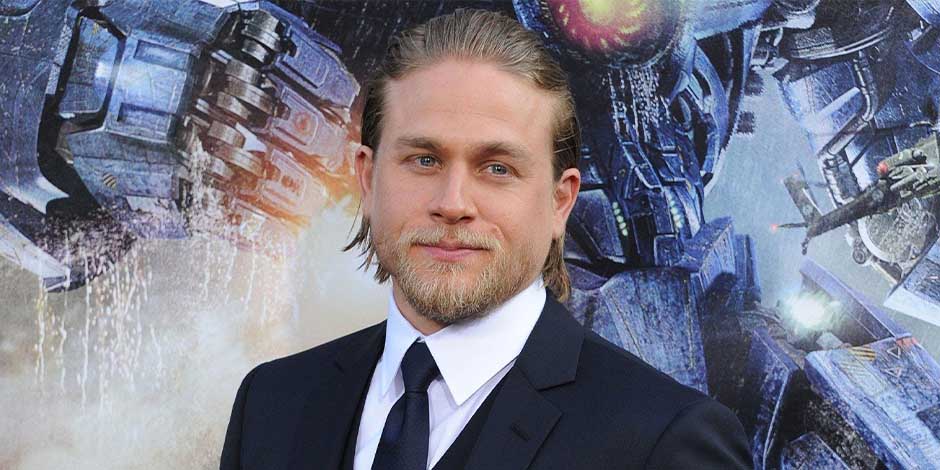 Charlie Hunnam
Charlie Hunnam is a popular English actor, known for his roles in the FX drama series "Sons of Anarchy" as Jackson "Jax" Teller, where he has been actively working from 1998 to now.
Quick Info
Full Name
Charles Matthew Hunnam
Date of Birth
10 April 1980
Birth Place
Newcastle upon Tyne, England
Parent(s)
William "Billy" Hunnam and Jane Bell
Occupation
Actor
Spouse(s)/Partner(s)
Katherine Towne​
​(m. 1999; div. 2002)​
Morgana McNelis (2005–)
Net worth
US $20 million
Personal Life 
Charlie Hunnam was born on 10 April 1980 in Newcastle upon Tyne, England as a son of the father, William "Billy" Hunnam, and mother, Jane Bell. Hunnam's full name is Charles Matthew Hunnam. His father used to be a second-hand goods seller and was also an alleged gagster where he left home when Charlie Hunnam was two.  His mother used to be a ballet dancer as well as the owner of the business. Hunnam also has an older brother who is William, and from his mother's side, he also had two younger half brothers who were Oliver and Christian.
Relationship
In 1999, Charlie Hunnam met an actress Katharine while they both came for an audition for the roles on "Dawson's Creek." They dated each other for three weeks, and they got married, but in the year 2002, they divorced. He also used to be in a relationship with model Sophie Bahl and with an actress Stella Parker and a film producer Georgina Townsley. Since 2005, he started to be in a relationship with artist Morgana McNelis.
Nationality and Physical Stats
Charlie Hunnam holds a British nationality and belongs to the mixed ethnicity of Irish, English, and Scottish. He is currently 40 years old, with a height of 6 feet 1 inch (185 cm) and 88 kg. He had got the body measurements of 46-16.5-36 inches and had got blond hair with blue eyes. As he was born on 10 April, his zodiac sign is Aries.
Early Life and Education
As his mother remarried after his father left home, he went to Melmerby, Cumbria. Later, he was diagnosed with dyslexia and had problems reading and writing, where he also had mysophobia, which is a pathological fear of contamination and germs. He used to play rugby with his friends, where he had a fight with his classmate and was expelled from Queen Elizabeth Grammar School.
The incident made him do the study from home, and he also took the exam from home. Later, he decided to join Cumbria College of Art and Design to study performing arts, where he had got a degree in the theory and history of the film and a side in performing arts. 
Career
Early Work
Charlie Hunnam started his career after being cast into the television series "Byker Grove" as Jason when he was 17. He also shortly did modeling where he photoshoot for Kangol Caps, where he found that modeling was not that much of interest for him. When he turned into the age of 18, he was seen in playing 15-years-old schoolboy Nathan Maloney in the drama "Queer as Folk."
Likewise, he was cast as Daz in the movie "Whatever Happened to Harold Smith?" directed by Peter Hewitt in 1999, and after that, he went to the United States. Later, he was seen frequently in the WB series "Young Americans," an American drama television series created by Steven Antin in 2000.
He also showed himself in the Fox series sitcom "Undeclared," where he was seen playing as English drama student Lloyd Haythe. Also, he was seen in on the large screen where he had done the movies like "Abandon" in the year of 2002, "Nicholas Nickleby" in 2002, "Cold Mountain" in 2003.
Charlie Hunnam said that he would not take any roles that he was offered simply because he thinks that his choice will define who he was and how his career will be after that role.
Further, he was seen in the dystopian science fiction action-thriller movie "Children of Men" in 2006, and later, he also played in the role of Psycho in "Cold Mountain." After that, he was seen in "Green Street hooligan."
2008-2012
From the year of 2008 to the year 2014, Charlie Hunnam was cast into an American action crime drama television series "Sons of Anarchy" as Jackson "Jax" Teller alongside Jimmy Smits and Donal Logue, for which he received a Critics' Choice Television Award nomination and also nominated in three EWwy Award for Best Lead Actor in Drama series as well as he was also nominated in PAAFTJ Award for Best Cast in Drama Series.
Later, he played a role in philosophical drama "The Ledge" as Gavin Nichols in the year of 2011. He was seen in another indie comedy, "3, 2, 1…Frankie GO Boom" in 2012, and later, he was seen in the crime drama "Deadfall" in the year of 2012.
2013-Present
Further, he was cast into the sci-fi movie "Pacific Rim" by Guillermo del Toro. Later, it was announced that he would be playing the lead role in the film adapted by the novel "Fifty Shades of Grey," but he had to withdraw from the role because of a schedule conflict with his series "Sons of Anarchy." 
Charlie Hunnam was awarded a Huading Award for Best Global Emerging Actor, which was received for his role as Raleigh in "Pacific Rim" on 2 June 2014. Furthermore, he appeared in the horror movie "Crimson Peak," adventure drama "The Lost City of Z," action-adventure film "King Arthur: Legend of the Sword" and in "The Gentlemen."
Screenplays
Charlie Hunnam had sold his screenplay "Vlad" to Summit Entertainment, where the movie was directed by Anthony Mandler that focuses on the real-life story of Vlad the Impaler. After that, he also developed a screenplay where it was based on the article, "Rolling Stone." Also, he developed a movie that is about gypsy culture in Britain.
Net Worth
The estimated net worth of Charlie Hunnam is $20 million.
Tags
Others