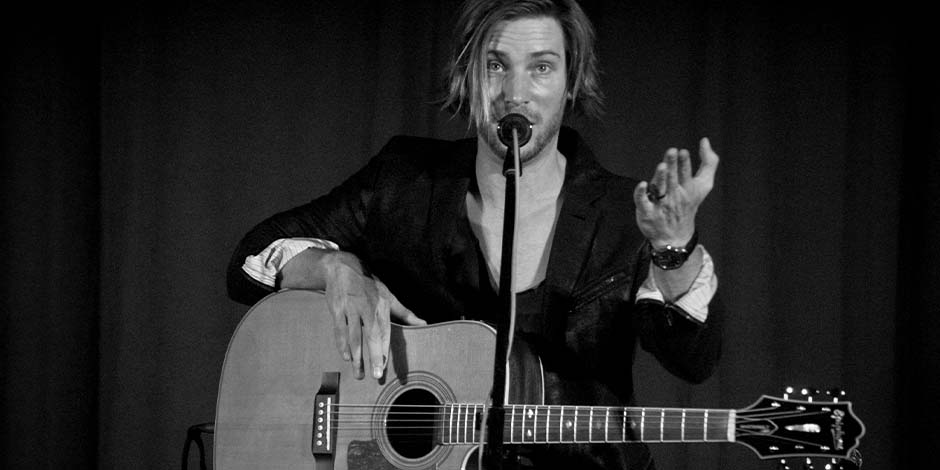 About Troy Baker
Troy Edward Baker is a famous voice artist as well as a musician where. He provided his voice to the several Japanese anime series, Marvel-based animated series, and the video game character.
Quick Info
Full Name
Troy Edward Baker
Date of Birth
April 1, 1976
Birth Place
Dallas, Texas, U.S.
Occupation
Voice actor, Musician
Spouse(s)
Pamela Walworth
​​(m. 2012)
Net worth
US $6 million
Personal Life and Relationship
Troy Baker was born on April 1, 1976, in Dallas, Texas, the U.S, where his full name is Troy Edward Baker. When was turned into an adult, he had got married to the photographer Pamela Walworth in 2012, and after their marriage, they received the good news that Walworth is pregnant, and she became the mother after the birth of their child Hyde Baker who was born in the year 2018.
Nationality and Physical Stats
As he was born in the United States, he holds an American Nationality, and he is from a white ethnic background. He is 6 feet 3 inches (190cm) tall with a weight of 85 kg to talk about his physical attribute. He also had got blonde hair color with dark brown eye color. According to his birth date, his zodiac sign is Aries.
Career
Acting
Troy Baker started his career as a voice actor after he did the radio commercial in Dallas. After that, he was invited to provide his voice to an American entertainment company Funimation Global Group, LLC, which specializes in the dubbing and distribution of East Asia and notably Japanese anime. Christopher Sabat hired him, an American voice artist, voice director, ADR engineer, and a line producer. Baker has to give his voice for the English adaptation of the anime "Case Closed." "Case Closed" is a famous Japanese detective manga series written as well as illustrated by Gosho Aoyama.
After that, he had seen providing his voice over in the anime like "Bleach," which is a Japanese anime television series based on Tite Kubo's manga of the same name, and "Dragon Ball Z," which is also a Japanese anime television series that is produced by Toei Animation. He had also given his voice to the Japanese anime series, including "Fullmetal Alchemist" and even in another part of this series "Fullmetal Alchemist: Brotherhood." 
Troy Baker also worked for the Japanese famous series "Naruto "and "Naruto: Shippuden," which is one of the best-animated series watched by many people. He also voiced over the series "One Piece," which is also a Japanese manga series.
Later, he moved into Los Angeles, where he had started to work for Marvel-based animated series. He gave his voice to the various character in "The Avengers: Earth's Mightiest Heroes," which is an American superhero animated television series. He also provided his voice over the fictional superhero character as Hawkeye and over the Loki, also known as Marvel Comics' fictional character in the "Ultimate Spider-Man" and "Avengers Assemble" which were famous superhero animated television series.
Troy Baker was also seen providing his voice over the Matt Baker in the Gearbox Software's Brothers in Arms, a tactical shooter video game series. He stated that he started to became the actor interested in video gaming so that he was always into the next level in his career and had some video gaming knowledge needed to be a video game voice actor. Later,provided as a Booker DeWitt in Irrational Games' BioShock Infinite, the son shooter video game.
Troy Baker had also been the part of the voice and motion capture of Joel in Naughty Dog's "The Last of Us" where they were able to earn the critical acclaim as well as earned scores over 90% in GameRankings, which is a video gaming review aggregator and also in Metacritic that also aggregate reviews website where they achieved commercial success.
Further, he was again seen working with Naughty Dog on "Uncharted 4: A Thief's End," an action-adventure game made in 2016 where he played the opposite role in Nolan North, the older brother of Nathan Drake. Then he was appeared doing the repeated part in Uncharted: The Lost Legacy.
Troy Baker was also seen providing the voice in the blockbuster mobile series "Infinity Blade," which was developed by the Chair Entertainment in 2011 and the Middle-earth: Shadow of Mordor, he has given the voice to the character Talion where they are ably earned a rating of 9.3 on IGN.
After that, he voiced as an Ace in the anime "Stitch!" and after that in the BioShock Infinite video game as well as voice as Joker in Batman: Arkham Origins, where only a few numbers of people had a chance to portrayed in the Batman, which is the fictional superhero comics published by DC Comics. He had also hosted the YouTube series "Retro Replay," but Troy left to open his channel after some time.
Music
When Troy Baker had not started to work as a voice artist, in that time he used to be the lead singer and rhythm guitarist for the indie-rock band "Tripp Fontaine" where their album Random Thought on a Paper Napkin released the radio single "Burning Out"  in the year of 2004.
On October 14, 2014, his solo album "Sitting in the Fire" was released, and his band had also released their second album "Moving Around Bias" under the new name of Window to the Abbey.
Achievement
Troy Baker has been nominated in the VGX 2013 (Video Game Award) for both of his roles in "BioShock Infinite" and "The Last of Us." Where won for "The Last of Us.".
Net Worth
Being a voice actor and musician, Troy Baker's estimated net worth is $6 million.
Tags
Others