Who is Sam Rockwell?
Sam Rockwell is an American actor who rose to prominence after portraying the role of Trent Burns in the 1997 American fantasy drama movie, 'Lawn Dogs'. He is also popular for playing the role of Chuck Barris in the 2002 biographical spy movie, 'Confessions of a Dangerous Mind'. He is also famous for the portrayal of officer Jason Dixon in the 2017 black comedy crime drama movie, 'Three Billboards Outside Ebbing, Missouri'. The audience liked and praised him for the role and he won an Academy award even though he was a supporting actor.
| Quick Infos | |
| --- | --- |
| Full Name | Sam Rockwell |
| Date of Birth | 5 November, 1968 |
| Birth place | Daly City, California |
| Parent(s) | Penny Hess and Pete Rockwell |
| Occupation | Actor |
| Spouse(s) | Leslie Louise Bibb |
| Net Worth | $30 million |
Bio
Sam Rockwell was born on 5 November 1968 in Daly City, California to their mother, Penny Hess, and to their father, Pete Rockwell who were both actors. Unfortunately, his parents parted ways when he was just five years old and he was raised completely by his father in San Francisco and he sometimes used to spend his time with his mother in New York. He is the only child of his parents and has no siblings. Besides this, he is currently 52 years old with the zodiac sign of Scorpio.
Nationality and Physical Stats
Sam Rockwell holds an American nationality and belongs of Irish and English descent. He has not mentioned his religion and it is assumed that he is a non-religious person. Besides this, he stands at a height of 5 feet and 8 inches (1.75m/175cms) tall and weighs around 72kgs (158lbs). He has an average body build with a pair of light brown colored eyes with light brown colored hair.
Education
Sam Rockwell studied alongside the American stand-up comedian, Margaret Cho, and an American actress and director, Aisha Naomi Tyler in the San Francisco School of the Arts, a public alternative high school located in San Francisco, California. However, he completed his high school at Urban Pioneers, an Outward-Bound-style alternative school. His reason for joining this school was because of the majority of stoners in the school as he was a party guy who loved to party and gets stoned.
Wife and Personal Life
Sam Rockwell was involved in a relationship with actress Piper Lisa Perabo. After separating from Piper, Sam Rockwell dated actress Leslie Bibb in the year 2007. The couple got married later on and has stayed married to date. However, they have not had any children till now.
Social
Sam Rockwell is not very active on social media platforms. His supposed Instagram account (@officialsamrockwell) has over 9 thousand followers and his Facebook page (Sam Rockwell) has over 52 thousand followers and likes but none of the accounts has been verified yet.
Career
Movies
1989-2000
Sam Rockwell gave his debut performance as an actor when he played the role of Randy in the 1989 American slasher movie, 'Clownhouse'. Following this role, he went on to play a small role of a head thug in the 1990 movie, 'Teenage Mutant Ninja Turtles'. Likewise, he appeared in movies like 'Strictly Business' as Gary in 1991, 'Jack and His Friends' as Louie, 'In the Soup' as Pauli, 'Light Sleeper' as Jealous and 'Happy Hell Night' as young Henry Collins in the year 1992 followed by the small role of a Polish guy and one-eye Jimmy Hoyt in 'Somebody to Love' and 'The Search for One-eye Jimmy' respectively.
He later went on to star in movies like 'Drunks', 'Glory Daze' and 'Mercy' in the year 1995, 'Bad Liver and a Broken Heart', 'Basquiat' and 'Box of Moonlight' in the year 1996, 'Arresting Gena' and 'Lawn Dogs' in 1997 and 'The Call Back', 'Jerry and Tom', 'Louis and Frank', 'Safe Men' and 'Celebrity' in the year 1998. Moreover, he can also be seen playing the role of Francis Flute in 'A Midsummer Night's Dream', of William 'Wild Bill' Wharton in 'The Green Mile' and of Guy Fleegman in 'Galaxy Quest' in the year 1999 and the role of Eric Knox in 'Charlie's Angels' in the year 2000.
2001-2010
Sam Rockwell started the year 2001 with two short movies namely, 'D.C. Smalls' and 'BigLove'. The same year, he also played in movies like 'Pretzel', 'Made' and 'Heist'. He starred in movies like '13 Moons', 'Running Time' (short movie), 'Welcome to Collinwood', 'Confessions of a Dangerous Mind' and 'Stella Shorts 1998-2002' in the year 2002, 'Matchstick Men' in 2003, 'Piccadilly Jim' in 2004, 'The Hitchhiker's Guide to the Galaxy', 'The F Word' and 'Robin's Big Date' (short movie) in the year 2005, 'Joshua', 'Snow Angels' and 'The Assassination of Jesse James by the Coward Robert Ford' in the year 2007, 'Woman in Burka' (short movie), 'Choke' and 'Frost/Nixon' in the year 2008 and 'Moon', 'G-Force', 'Gentlemen Broncos' and 'Everybody's Fine' in the year 2009.
Likewise, he played the role of Justin Hammer in 'Iron Man 2', of Sam in a short movie, 'F–K' and Kenneth Waters in 'Conviction' in the year 2010. Moreover, he has also starred as Bill and produced the movie, 'The Winning Season' in the year 2009.
2011-Present
Sam Rockwell kicked off the year 2011 when he narrated in the documentary, 'Gettysburg' and played the role of Doc and Karl in movies, 'Cowboys and Aliens' and 'The Sitter' respectively. He went on to star in movies like 'Seven Psychopaths' in 2012, 'The Way, Way Back', 'A Single Shot', 'Trust Me', 'A Case of You' and 'Better Living Through Chemistry' in 2013, 'Marvel One-Shot: All Hail the King', 'Laggies' and 'Loitering with Intent' in the year 2014, 'Digging for Fire', 'Don Verdean', 'Poltergeist' and 'Mr. Right' in the year 2015, 'The Dark of Night', 'Three Billboards Outside Ebbing, Missouri' and 'Woman Walks Ahead' in 2017, 'Blaze', 'Mute', 'Blue Iguana' and 'Vice' in 2018 and 'The Best of Enemies', 'Jojo Rabbit' and 'Richard Jewell' in 2019.
He also lent his voice when he played the voice role of himself in 'Axis' (2017), of Hickory in 'Trolls World Tour' (2020), and Ivan in 'The One and Only Ivan' (2020).
TV Show
Sam Rockwell has appeared for an episode each in series like 'The Equalizer' in 1988, 'Dream Street' in 1989, 'ABC Afterschool Special' in 1990, 'Lifestories: Families in Crisis' in 1993, 'NYPD Blue' in 1995, 'Stella' in 2005, 'Napoleon Dynamite' in 2012, 'Drunk History' in 2015, 'Inside Amy Schumer' in 2016 and 'Saturday Night Live' in 2018. Likewise, he has had recurring roles in series like 'Law and Order' (1992-1993), 'Prince Street' (1997-2000), 'F is for Family' (2015-Present), and 'Fosse/Verdon' (2019).
Awards
Sam Rockwell has won one Academy Award, one British Academy of Film and Television Arts award, one Golden Globe Award, and three Screen Actors Guild awards during his acting career. Not only this, but he has also been awarded 35 other numerous awards for his outstanding performances.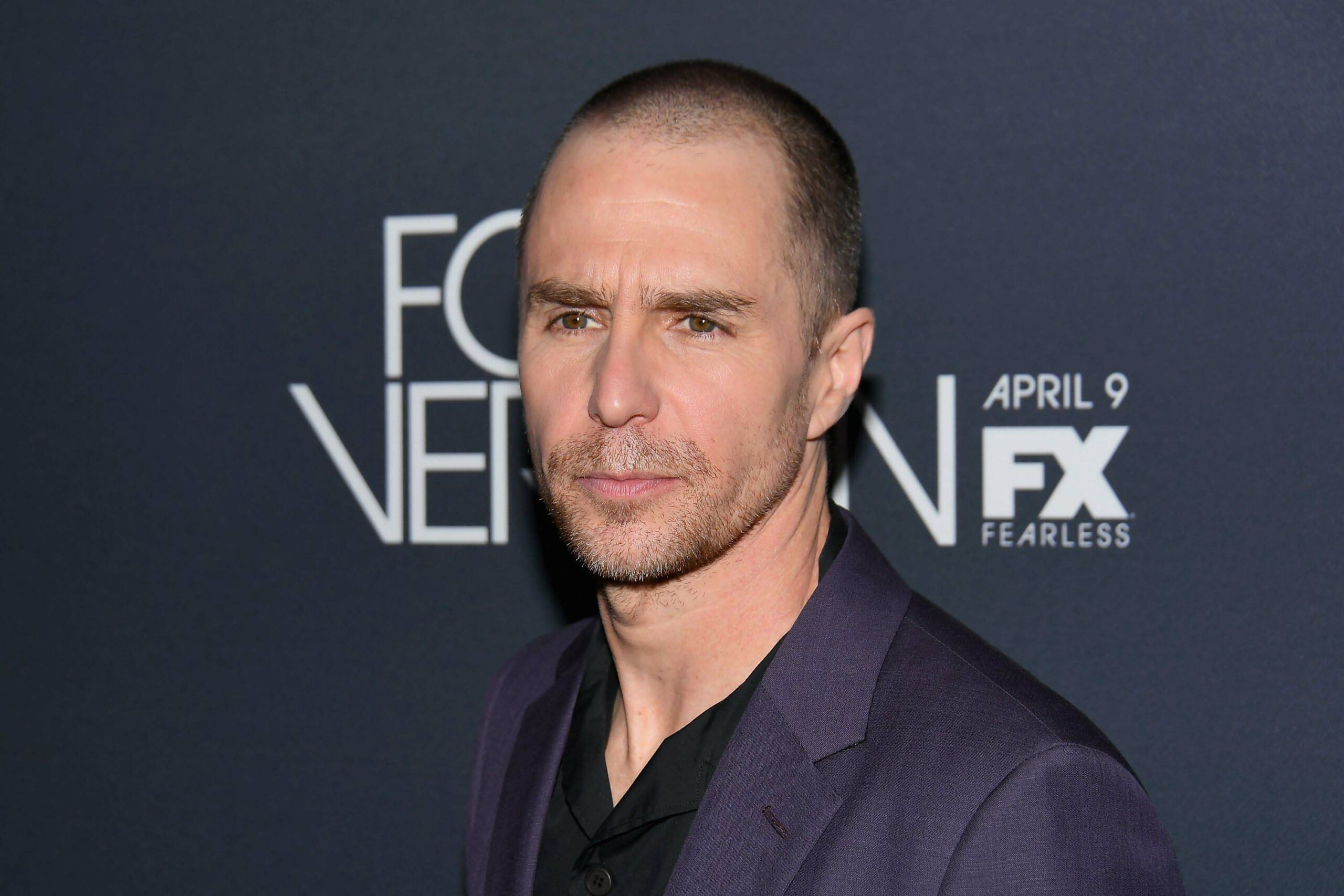 Net Worth
As of the year 2020, Sam Rockwell has an approximate net worth of $30 million approximately.
Tags
Others