News
John Corbett and Bo Derek Secretly Got Married After Almost 20 Years Together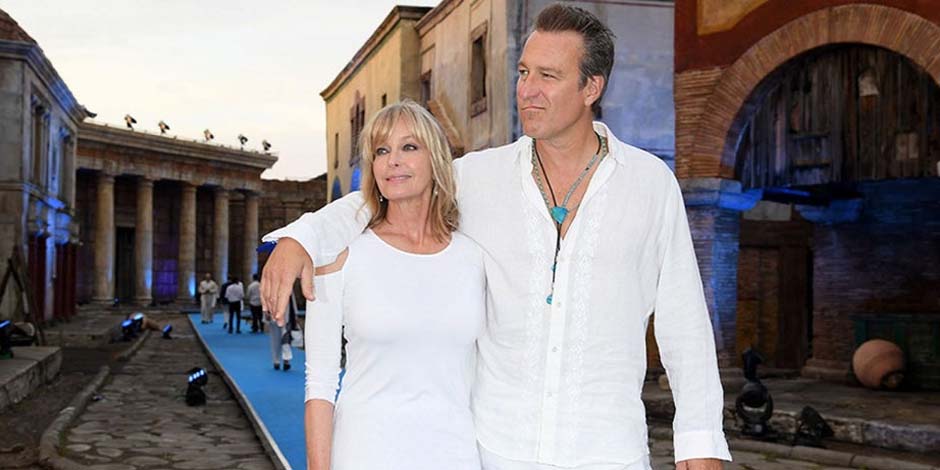 Actor John Corbett is best known for playing the globally adored guy who didn't get married on the original Sex and the City. As Aiden Shaw, we saw his relationship with Carrie Bradshaw go in flames when he found out that she was cheating on him. 
But thankfully, off the screen, his love life has been quite the opposite. Being in a loving and nurturing relationship for more than 20 years with his girlfriend Bo Derek, an icon in her own right, the couple recently revealed that they got secretly married last year.
During his appearance on the CBS show "The Talk," Corbett talked about his secret wedding with his girlfriend to the show's host and his good friend Jerry O'Connell. He went on to add that it was the "first time either one of us has said anything publicly about it."
A Secret Wedding news flash
"Jerry, I can't believe that I forgot to tell you that around Christmastime, we got married. Bo and I got married!" Corbett said, sending the live studio audience into a frenzy. "And this is probably the first time, you know, we're pretty private people." We didn't make an announcement. All our friends and family knew.", he added as he showed off his wedding ring for the camera. 
You might also want to check out If Matt Leblanc is married
Something to look back at smiling
"After 20 years, we decided to get married," Corbett said before explaining the choice of their wedding date, which he said was planned and an intentional attempt to put a positive spin on the year 2020, after all the chaos worldwide, which the actor and his family weren't untouched by.
"We didn't want 2020 to be that thing that everybody looks back at and hates. And we thought, let's get one nice thing out of it.", said the 'Lookalike' actor. 
Corbett started dating Bo Derek, an actress, and a movie producer, back in 2002. Previously having told the media that marriage was not a priority for the couple, their disclosure of their secret wedding has come as a shock to many fans worldwide 
Not ready for "Marriage."
"It's not really a conscious decision not to," Derek had told the press a few years ago. "It's just at our age we're not going to have children: we're not building a new family together that this is important to a family tree. So, for us, it would just be a piece of paper."
You might also want to check out Gigi Hadid anxiety
Bo is a good listener.
Corbett said that his relationship with Bo is really intimate, and the two connect not just on an emotional level but also psychologically. 
"Because she really listens to me," Corbett said. "By that, I mean she really listens to what I'm saying and watches what I'm doing, and she's just present. She's in the moment, as the cliché saying goes."
Corbett has a good sense of humor.
Last year in August, Bo Derek spoke to FOX News and said that it was, in fact, Corbett's sense of humor that had helped maintain their chemistry after many years together. 
"He makes me laugh all the time," said Bo Derek, speaking to the channel. "He's full of life, full of joy: I became attracted to him, and I still am. We take things day by day, and I think we are still there."
Recent and upcoming works
Apart from the wedding news, it has come to the surface that Corbett will be reprising his role as Aidan Shaw on the new installment of Sex and the City, which is yet to be announced.  The last time we saw Aiden on screen, he'd gotten married to a woman named Kathy after suffering a failed relationship with Carrie and had three children. 
Later, Carrie and Aiden met in Abu Dhabi serendipitously, where they kissed passionately before disappearing. It will be interesting to see how their story unfolds years later in the franchise's next installment. 
Also, Corbett recently appeared on screen in the ABC comedy-drama series "Rebel" and Netflix film series "To All the Boys."
Check out interesting facts about Celebrity's Career, Relationships, Net Worth, Lifestyle, and more on Global Stardom.
Tags
Others