Quick Interesting Facts and Stats About Ato Essandoh 
Ato Essandoh best known for his role as Andre Blair and Hassan in the 2007 TV show "Law and order", and 2010 "law and order: criminal intent" respectively is an American actor, playwright, podcaster born on July 29, 1972, in Schenectady, New York, US. His parents Monica Essandoh and Ebow Essandoh were originally from Ghana and moved to the US for the future. He has established himself in the entertainment industry through his role as Alfredo Llamosa in the 2012-2013 series "elementary". 
| Quick Infos | |
| --- | --- |
| Full Name | Ato Essandoh |
| Date of birth | July 29, 1972 |
| Birth Place | New York, US. |
| Parent(s) | Monica Essandoh and Ebow Essandoh |
| Occupation | Actor, playwright, |
| Age | 48 |
| Height | 6ft 3in |
| Nationality | American |
| Net worth | $2 million |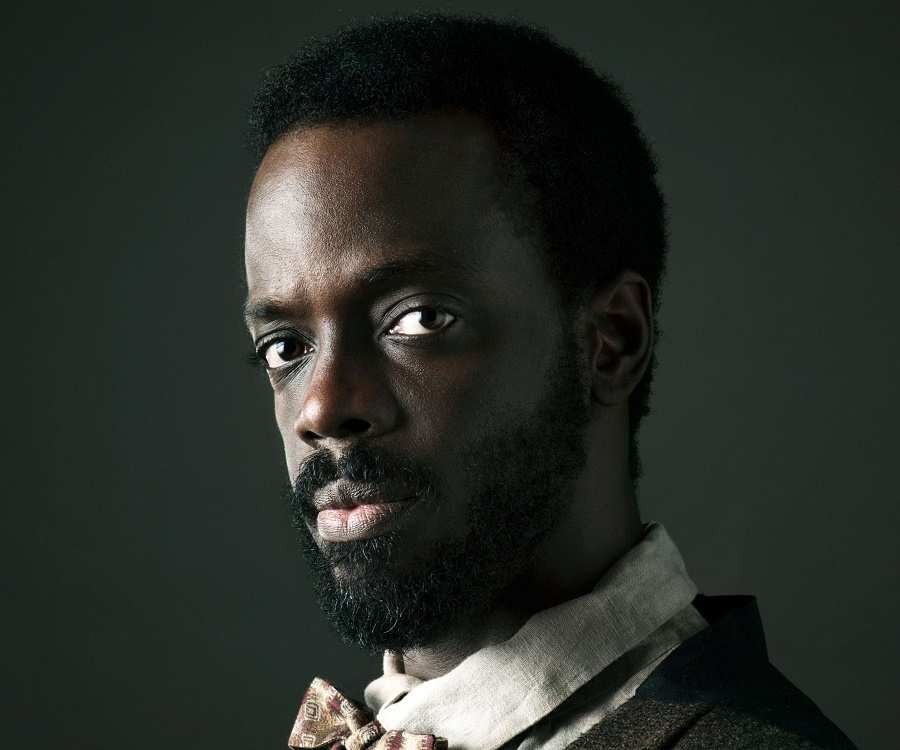 Education
Ato Essandoh was a very obedient and brilliant student, he attended "New Rochelle High School" and graduated in 1990. Later, he developed an interest in studying chemistry and has a Bachelor of Science in Chemical Engineering from Cornell University.
Ato Essandoh's first theatre experience is quite funny, he wanted to a scholar of chemical but after his girlfriend dared him to join the theatre, he attended a theatre and was interested in acting. His interest pushed him into pursuing acting as a career and studied acting from Acting Studio in New York.  
Ato Essandoh and His Career
Superhits
Ato Essandoh rose to fame after appearing as Alfredo Llamosa in the 2012-2018 procedural drama "elementary".  Currently, he is a part of the American medical drama television show "Chicago med" where he is playing the role of Dr. Isidore Latham. 
He was chosen for the role of Jamal in the 2007 rom-com movie Falling for Grace, 2010 comedy film as Smiling African, 2012 movie "Django Unchained" as D'Artagnan, 2016 movie American action-thriller movie "Jason Bourne" as Craig Jeffers.
Movies
Ato Essandoh made his television debut from the 2001 TV show "third watch" alongside Mila Kunis and Jude Law and made his big-screen debut from the 2001 film "the experience box" where he played the role of Daniel and the same year he also appeared in the movie "the accident" where he played the role of Cassius. His acting skills were noticed, and he was chosen for the role of Bouncer in the 2002 American comedy-drama "roger-dodger".
The year 2004 became a good year in term of profession 3 of his film were released the year such as "garden state" where he played the role of Titembay, "Salome" where he was seen as King Herod, and "Saving Face" where he portrayed the character of Jay the Neighbor. 
After this, his career paced higher and the following year he appeared as Tanis in the American romantic comedy movie "Hitch" as Damien in the American romantic comedy-drama movie "Prime" which was commercially successful, and as James in the movie "Dawn's Early light".
Ato Essando never took a break and again roped the Role of Soy in the 2006 movie "brother's shadow", his role as   Rambo in the 2006 political war thriller movie which had great actors like Leonardo DiCaprio, Jennifer Connelly, and Djimon Hounsou was critically and commercially successful and his acting skills were appreciated. 
He last appeared in 2019 critically and commercially acclaimed super her movie which is based on the Marvel Comics X-men Character as Jones. 
Television Shows
Not in the film industry, but Ato Essandoh appeared in the television shows. He made many guest appearances in TV shows like the 2020 American science fiction film "Tales from the loop" as Gaddis.
Ato Essandoh has shown his versatility by appearing in a different genre, he was chosen for the role of Bomb Tech in the 2011 American legal thriller TV show "damages", as Frederik Bilal in the 2011 American Police procedural drama television show "white collar", 2015 comedy Tv show as D.
August 2015 science fiction crime drama television show "person of interest" as Ray Pratt, 2016 American period drama television series "Vinyl" as Lester Grimes, 2018 American cyberpunk television series "Altered Carbon" as Vernon Elliot, 2019 American military drama "The code" as Maj. Trey Ferry, 202 American science fiction Netflix show as Kwesi Weisberg Annan.  
Podcast
Ato Essandoh also worked as a podcaster and has played the role of Agent Tad Marshall in the 2018 podcast "wolverine: the long night", he is also a writer and is the author of Black Thang which was published in the anthology Plays and Playwright in 2003. 
Personal Life: Girlfriends and Relationships
Ato Essandoh is very secretive about his personal life and prefers a low-profile life. The only relationship we know is during his college days when he was studying chemical engineering. He is unmarried and his relationship status is known. He prefers simple and organized girls and is waiting for the right person. 
Physical Stats, Body Measurement, and Nationality
This versatile actor is 6 ft 3 inches tall and weighs 90 kgs. Ato Essandoh has black hair and attractive dark brown eyes. His nationality is American and is confident, ambitious, loyal, and generous like Leo. He enjoys traveling, photography and reading. His ethnicity is Afro-American. 
Social Media: Instagram, Facebook, Twitter 
This talented actor has become a cult figure on social media. He is quite active in social media where he keeps his fans updating about his life and his further plans. His Instagram account is @atoessandoh and has 18.67k followers and his Twitter account is @AtoEssandoh and has 24.9k followers. Through his social media, he updates fans about the ongoing world issues and his life, vacation, film promotions. 
What is Ato Essandoh Current Net Worth?
Ato Essandoh is 48 years and has worked in more than 20 feature and commercially successful movie which means that he has earned a lot of money and he has a net worth of around $2 million. He owns a house in Los Angeles. 
Frequently Asked Question(FAQs)
Does He Smoke?
No
Does He have a tattoo?
No
Who are his friends?
Kyle Schmid, Kevin Ryan
What are his highest-grossing movies?
Django Unchained, Jason Bourne, and Hitch
Tags
Others