News
Ashley Judd Is Walking Again Almost 6 Months After devastating Congo accident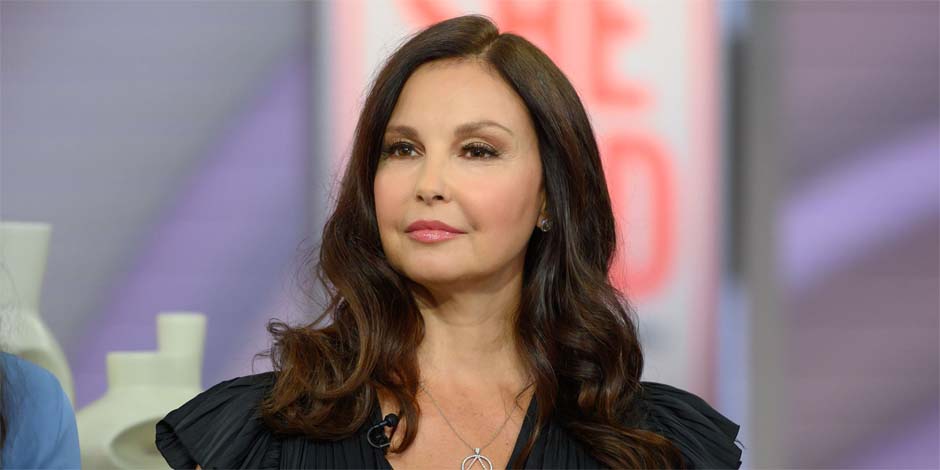 Ashley Judd, the Hollywood actress who had a devastating accident in Congo six months ago that resulted terribly for her legs, is walking again after a painstaking half a year. 
The actress and activist traveling through the rainforests of Congo all by herself met an ill fate when she accidentally tripped over a fallen tree and broke her legs.
In an Instagram interview with New York Times columnist Nick Kristof, she recalled lying alone on the ground in the jungle for five hours, with a "badly misshapen leg," biting a stick because of pain, and "howling like a wild animal."
Help arrived after she had almost given up all hope and was taken back to human settlement for treatment, thankfully.
Ashley Judd: Back on her feet
The good news is, the Double Jeopardy actress is back on her feet again and has not even thought about giving up her adventurous endeavors. Posting an Instagram video of herself hiking through the Swiss National Park in eastern Switzerland this weekend, she appeared overjoyed to share that she was back in nature. 
You might also want to check out John Corbett and Bo Derek Marriage
"Dear Friends, It is with reverence and quiet awe I offer this update," she captioned the video. "Today, five months and three weeks after the accident in the Congolese rainforest, I walked again, and in what fashion! I hiked in the #SwissNationalPark. Stepping in, I felt in my ease, my natural garment of self, at home in my spirit. My leg and foot worked beautifully. I walked uphill on uneven surfaces for an hour confidently and came down carefully and easily. I rested in a meadow on God's fecund earth for hours."
A Miraculous Improvement
The actress said that the healing and recovery progress was miraculous. Even her doctors had projected that her foot would be functioning at a minimal level only after a year. 
"The video of my foot moving is unheard of," said Ashley Judd. "We expected my foot — if ever — to *begin* to move in one year. Instead, in four months to the day, she blew us all away. So now, after crying while trying to spell the ABCs with a paralyzed foot,…. well, you see!". 
"My leg will never be the same. She is a new leg. And I love her. We are buddies. We have come a long way, and we have a fabulous life ahead.", a delighted Judd added.
Well-wishers pour their support.
Many celebrities and her friends were quick to congratulate her for the feat and commented on her post on Instagram to show their supports. 
"Oh, so happy to hear this good news… Sending you so much love and healing energy!" wrote actress Reese Witherspoon.
"So much love for you," wrote Captain Marvel actress Brie Larson.
Actress Mira Sorvino commented, "I am in awe of your courage and your positive spirit!!! So happy for your healing in all ways, Ashley!!!"
In February, Judd had shared some of the dramatic images of her 55-hour ordeal after her incident in the rainforest of Congo that resulted in a 'catastrophic' leg fracture, seeing her admitted under an ICU in South Africa.
You might also want to check out about Gigi Hadid anxiety struggle
Far into nature, saved by humanity.
She shared her experience with trauma and humanity and said that she believed the situation would have resulted in her death had it not been for the kindness of strangers.
"I wake up weeping in gratitude, deeply moved by each person who contributed something life-giving and spirit salving during my grueling 55-hour odyssey," she wrote.
Judd had shattered her leg in four places and experienced nerve damage after falling in the rainforest in February 2021.
The Horrific 55 hours
During an interview with The New York Times's Nicholas Kristof, Judd said she had traveled to Congo to research "highly endangered" bonobo apes. She told Kristof that she journeyed into the rainforests at around 4:30 a.m. when she tripped over a fallen tree on the morning of the accident. 
Recalling her traumatic day, Ashley Judd said that she was discovered after a five-hour search and was helped out of the rainforest by six men who carried her in a hammock "for 3 hours over rough terrain" to get her to the next mode of transportation, a motorbike, that could take her to human settlement. 
Ashley Judd is known for roles in Tooth Fairy, Helen, Good Kids, and Twisted. She has also played lead roles in television series like Berlin Station and Sisters.
Check out some interesting facts about Celebrity's Career, Lifestyle, Relationships, Latest Net Worth, and many more on Global Stardom.
Tags
Others